Feliz: such a cool shop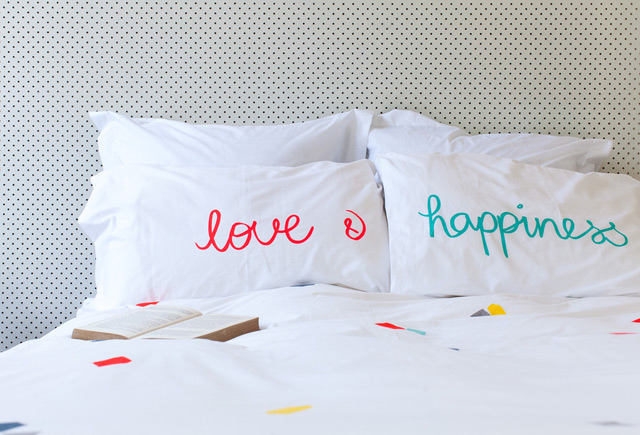 Check out this fun bed linen by my new favorite webshop Feliz. With these items it's so easy to add a little colour and fun to your room! I love the text on the cushions above. My other favourite one is the duvet cover with golden dots, which I think will fit perfect in my bedroom. If you're anything like me, you have to admit that Feliz is such a cool shop.
Made with love
After the birth of their kids, Mel and Jane, found themselves in an exalted state of happiness. They decided to share this feeling of happiness through a handmade range of fun bed linen and decorative cushions for both children and adults. The result is a simple design collection with some beautiful items inspired by their travels through South America, with beautiful colours and textures. Feliz is about fun, organic, locally and ethically produced house ware. All products are printed and made by hand with great love.
Some of my favorites..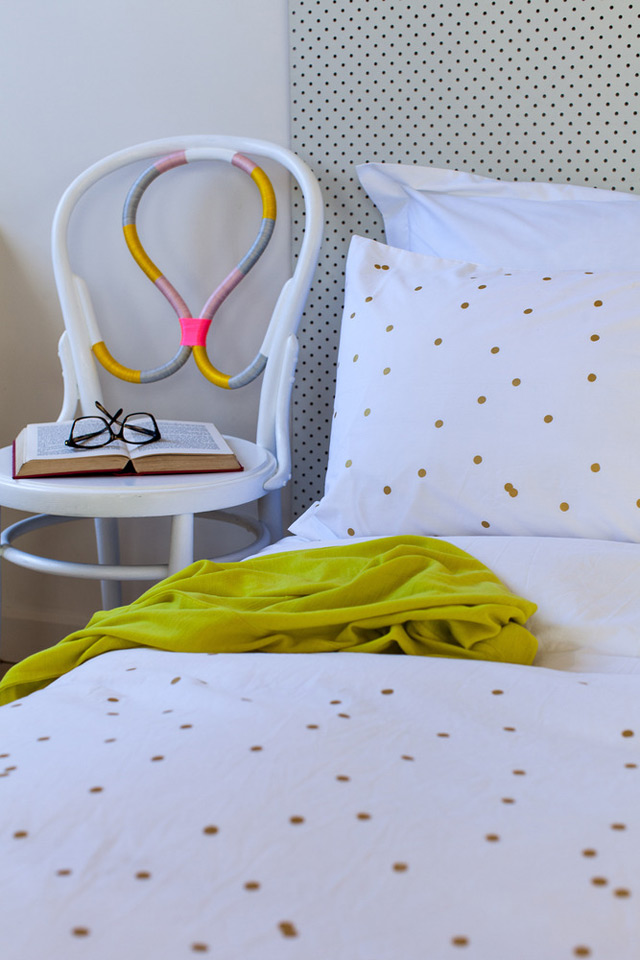 Duvet 'Sprinkle sprinkle' in gold! PS it's a limited edition… & Feliz threaded chair.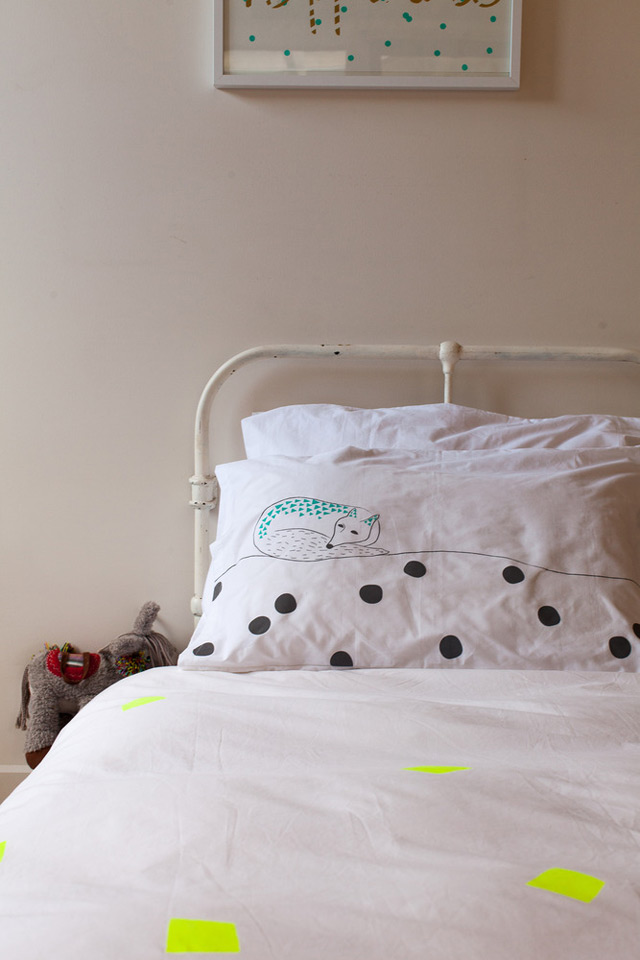 Duvet 'Square dancing' in Fluro Yellow & Pillowcase 'Fox Trot'.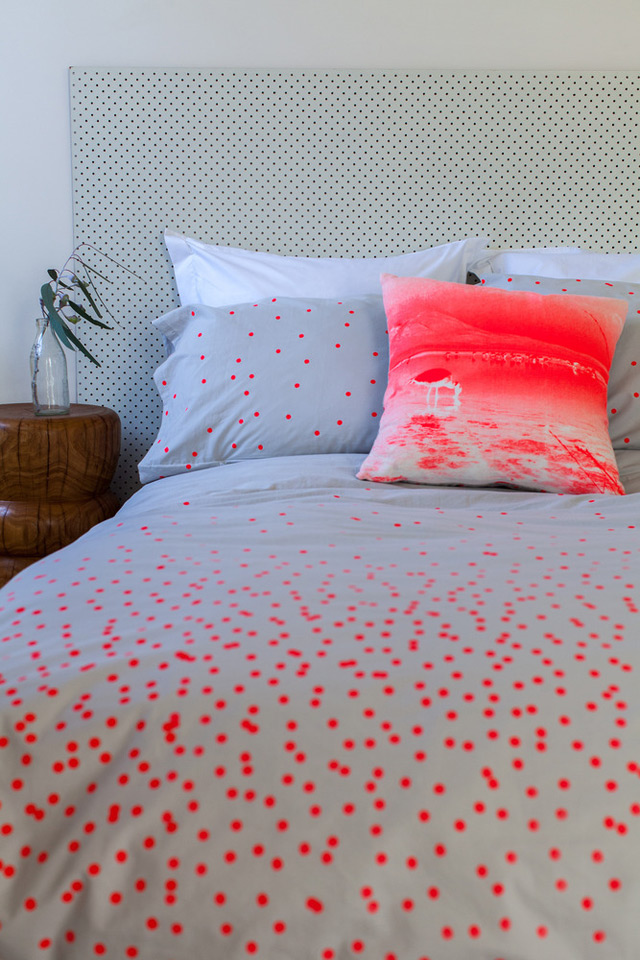 How cool is this duvet with red confetti! Pillowcases are sold separately. Mix and match with any colour you like.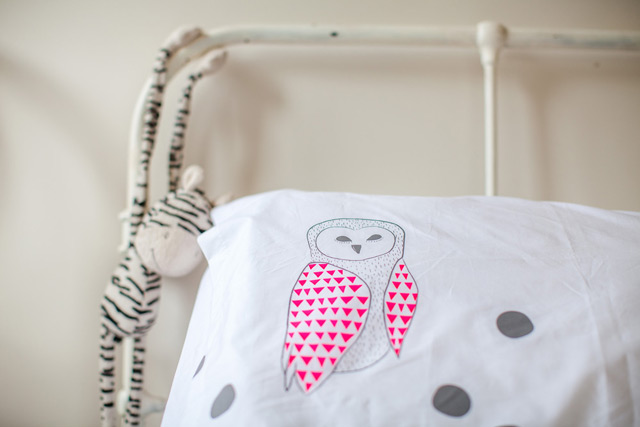 I love this pillowcase 'Hoot'.
Head over to their website or shop to see what other prints they have for sale.
Credits images: Feliz