Scoop: DaWanda's new site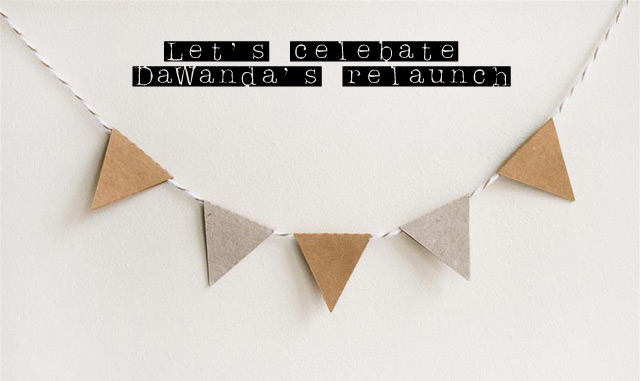 Ever heard of DaWanda? If you're not familiar, it's an online handmade marketplace that offers an awesome collection of unique items all handmade with love. If you love crafted work, this is the place to be!
You will find thousands of items such as jewellery, stationery, bags, art, fashion, toys and home living. Something for everybody! DaWanda just launched a new version of the (Dutch) website and I have the honour of being the first to share this great news of the relaunch with you. So join me and discover what's new!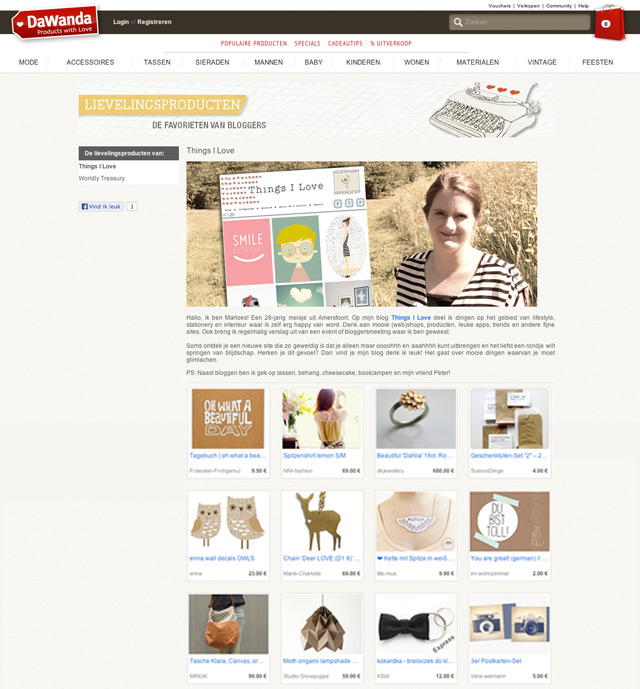 Product lists of bloggers
On the new site there is more space for inspiration, the photos are larger and the styling is way more modern. One of the main new elements of inspiration are the product lists of bloggers. Together with Nathalie Paak of Wordly Treasury, I have the great honour of being the first to create such a list! This morning I had the pleasure of putting together an inspiring product list and I really want to thank DaWanda for giving me this opportunity and trusting my style and taste. Below you will find the list of my favourite items. DaWanda is one of those places where I always find a lot of my favourite designers and objects. So making this list was an absolute joy! It's been a lot of fun and I'm happy and honoured to be one of the first! Below you can find some of my favorite DaWanda sellers!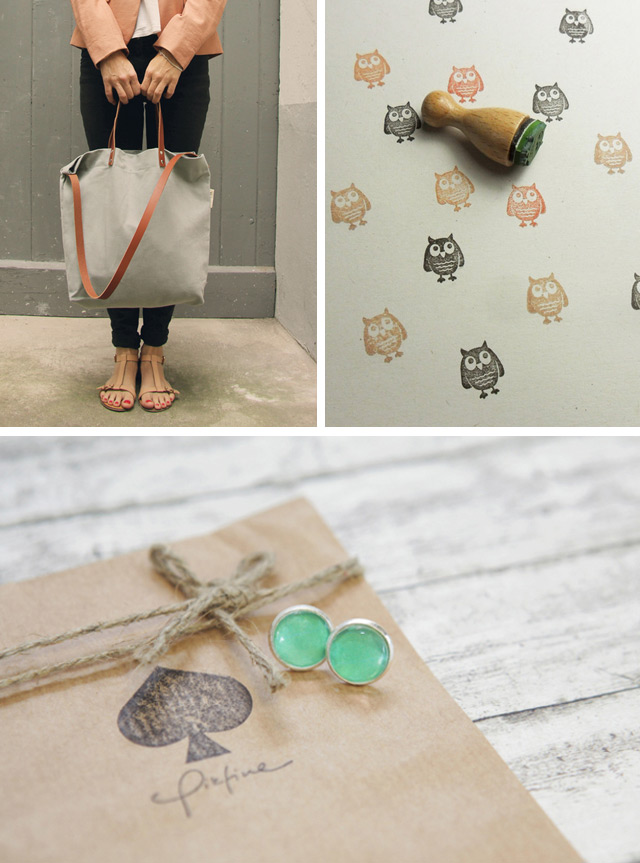 Here are some of my favorite DaWanda sellers: Party banner by Dreamkey Design, bag by MINUK, owl stamp by Im Wohnzimmer and earrings by pikfine. Checkout my complete list here.
Meet the creative minds behind DaWanda
DaWanda is not only about unique products. It's also about unique people with incredible talent and fascinating stories who create them. Read one of the many interviews, browse through the shop and get in touch. On the DaWanda blog you'll find more inspirational stuff, like DIY tutorials, trends, news and competitions. I like the feature that allows you to make wishlists and collect all the products you love on your pinboard! You think your friends will love it too? Share it by e-mail or social media.
Check out more at Dawanda or follow on Facebook, Twitter or Pinterest.