Bloggerslunch Summer Edition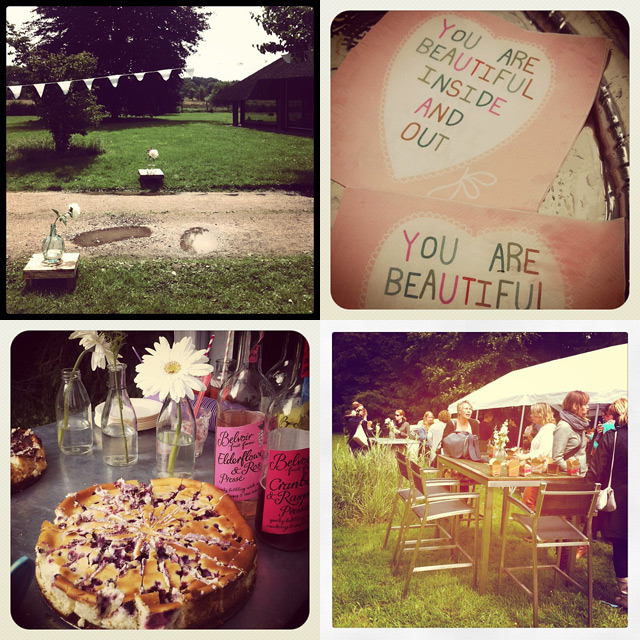 Last week I had a great weekend and especially a great Sunday in Vaassen at Bed & Breakfast Mollenvlied where the Bloggerslunch Summer Edition was held. I'm a big fan of summer and its lazy picnics. But off course the weather reports were lousy and it wasn't going to be one of those warm lazy summer picnics. Fortunately the rain didn't stop us from having a good time!

It was a great day with over 50 bloggers from all over The Netherlands. It was great to relax in this truly beautiful and idyllic setting with trees, heaths and lots of greenery. I'm still on a summer-picnic-high.
Here are a few pictures of that day, which was like one big party with lots of chatter. I want to thank all of the lovely bloggers, it was amazing to catch up with so many of you and meet new people. You're all so kind and inspiring! A special thanks Sandra of the shop Accessorize your Home for organizing this event, Femke and Eddy of Hééérlijk for the really delicious wraps, hangop and new york cheesecake (my favorite!) and MARCUSkoffie for the splendid cappuccino. Hope to see you all next time!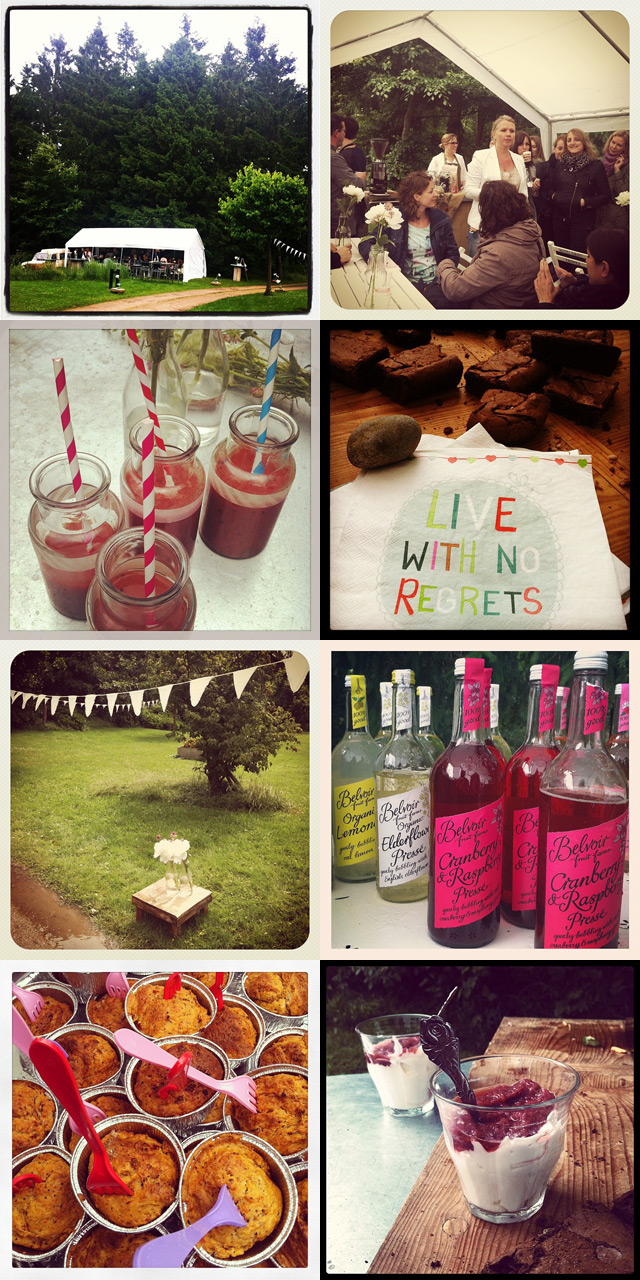 Here is a list of all the present bloggers. Check them out – all of them!
★ Nelleke ten Brinke – AestheticYou
★ Danielle de Lange – the style files
★ Yzette van Kooy – SOYZ
★ Christine Stevense – House of C
★ Imke Verhoef – Love Johnny
★ Nathalie Fransen – Nu Interieurontwerp
★ Marina Snijders – Make Lemon8 & Meet the Blogger
★ Denise Beckand – BeColorAnd
★ Nelleke Langius – Langius Design
★ Wendy van Woudenberg – BeeldSTEIL
★ Eline Pellinkhof – Eline Pellinkhof
★ Joke Feddema – Knuffels à la Carte
★ Arda Meijburg – Ards Catch 22
★ Maike Keuben – Moodkids & Orange Farmhouse
★ Karin Pielage – Éénig Wonen
★ Danielle van Rheenen – Interieur Inspiratie
★ Patrick Kooiman – Interiorator
★ Ellen van Duijn – Made by Ellen
★ Miranda Lugtenburg – Lekker Fris
★ Caroline van de Haterd – LIVlicious
★ Cindy Deuning – My Daily Garbage
★ Petra Hoeksema – By Petra
★ Donata van der Rassel – Fair And Softly Goes Far
★ Femke Dekker – Femkeido
★ Jolien van den Berg – One Day Shopp
★ Akkie Bosje – Akkie
★ Simone van den Berg – De Glazen Vork & Jungle Frog Cooking
★ Joke Schotalbers – Clicks by Co-okbook
★ Titia Huisman – Clicks by Co-okbook
★ Antine Treffers-Blueanus – 10 voor Stijl
★ Jussi Megens – Youseemegens & Dawanda
★ Teresa Micheile Henderson – Vintage Rose Brocante
★ Liselore Stuut – Tulipa Media & Meet the Blogger
★ Jantine Vaartjes – April & May & April & May Mini
★ Holly Marder – Avenue Lifestyle
★ Joyce Naber – Goodie Goodness
★ Betina Oostveen – Betty's Kitchen
★ Elle & Pip – Coeur Blonde
★ Iris Haveke – C-More
★ Souraya Hassan – Binti Home
★ Nathalie Paak – Worldly Treasury
★ Desiree Groenendal – Vosgesparis
PS don't forget to take a look at the blog Hééérlijk and shop Accessorize your Home.