Dear Fashion Diary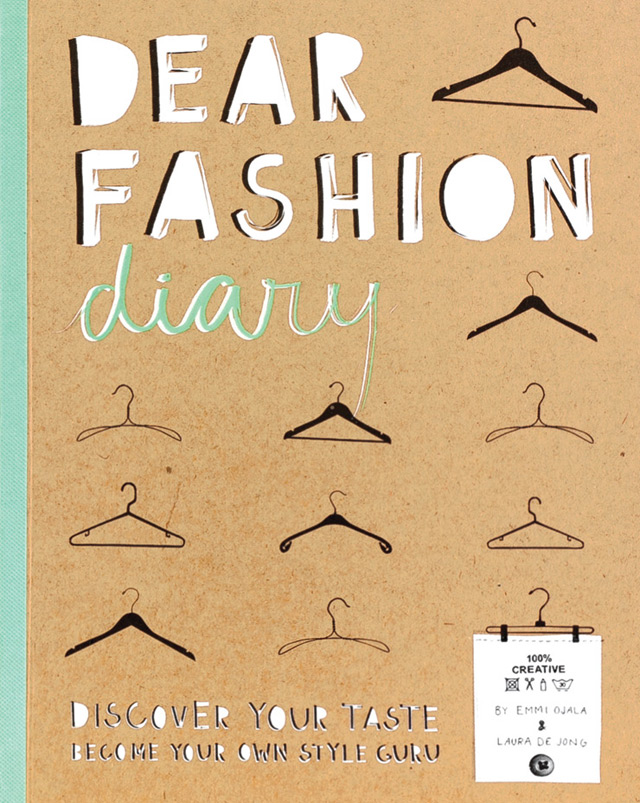 Last friday the launch party of the Dear Fashion Diary took place at I Am Nold. I was there and I can assure you that the Diary is a must-have for anyone that wears clothes. It's not just written for frequent fashion faux pas committers who could use some advice, but fashionista's will find it useful too. The assignments help you discover your own style and the illustrations are beautiful and very inspiring. I already started my diary!
The afterparty was great. The studio of I Am Nold in Amsterdam was well decorated and crowded. There were cocktails and appetizers. Even Nicole Huisman of ELLE magazine was there and shared the story of her own style developments. Limelight of the night were of course the authors – Emmi and Laura. They met as students at the Amsterdam Fashion Institute and their first dream just came true. So here's a short list of the things you missed: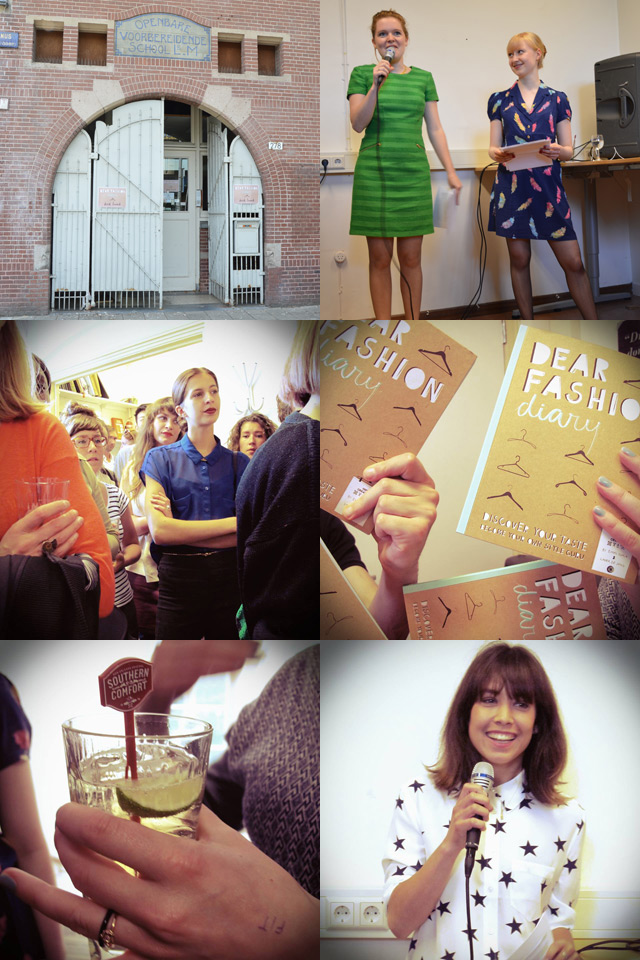 1. The location where the launch party took place!
2. Two radiant authors
3. People chatting and gossiping
4. The Dear Fashion Diary itself
5. Cocktails and appetizers
6. Nicole Huisman sharing her fashion history and search for her own personal style
Last week I wrote a post on the Dear Fashion Diary competition. My contribution – this t-shirt actually got the most votes! Last night I was rewarded the first prize: the Dear Fashion Diary and an illustration by Emmi and Laura. Which I love!! I'll find a special place for it in my living room.
My prize: an illustration by Emmi and Laura, I'm so proud I won this!
You'll often find it on notice boards in supermarkets or dormitories: a notice of someone who has something on offer for sale or is looking for job. Below the notice they've attached a row of paper strips with their phonenumber. I always found it a very clever method and it inspired me to do a similar thing with Things I Love. So you can download a poster and put it on a wall at home, work, school – anywhere! Friends, family and colleagues can tear off a strip of the thing they love most (I recon 'shoes' will be most popular). Off course you can also add your own favourite in the empty strip (you'll find the version with empty strips here). So fill out the thing you love most and leave it on your boyfriends desk. He might get the hint…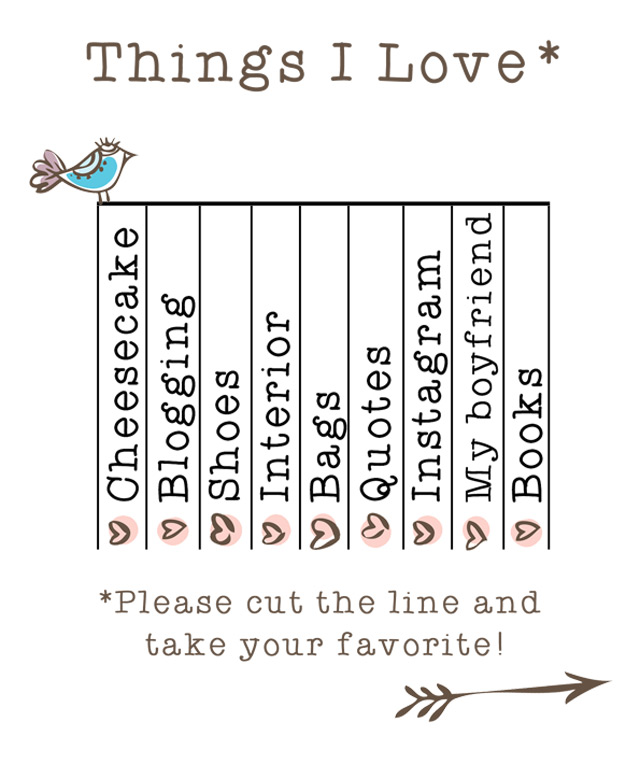 The Dear Fashion Diary is available at the bookstore (for example Atheneum and the American Bookcenter in Amsterdam), museumshops (Stedelijk Museum, Boijmans van Beuningen and Haags Gemeentemuseum) or online (Bruna, Bol.com or Amazon).
You can find more on the Dear Fashion Diary here:
Twitter: @DearFashionBook
Facebook: www.facebook.com/DearFashionDiary
Dear Fashion Diary by Emmi Ojala & Laura de Jong – ISBN 978-90-6369-310-7 – Price: €12,95 – BIS publishers