Vote for me!
I'm so proud of colleague and dear friend Laura de Jong! Because this Friday she will publish her first book! Together with Emmi Ojala she wrote the Dear Fashion Diary. Would you like to get to know your style? Are you longing to be more creative with fashion? Dear Fashion Diary is an illustrated diary with (fashion) assignments to document your fashion life, discover your taste and become your own style guru!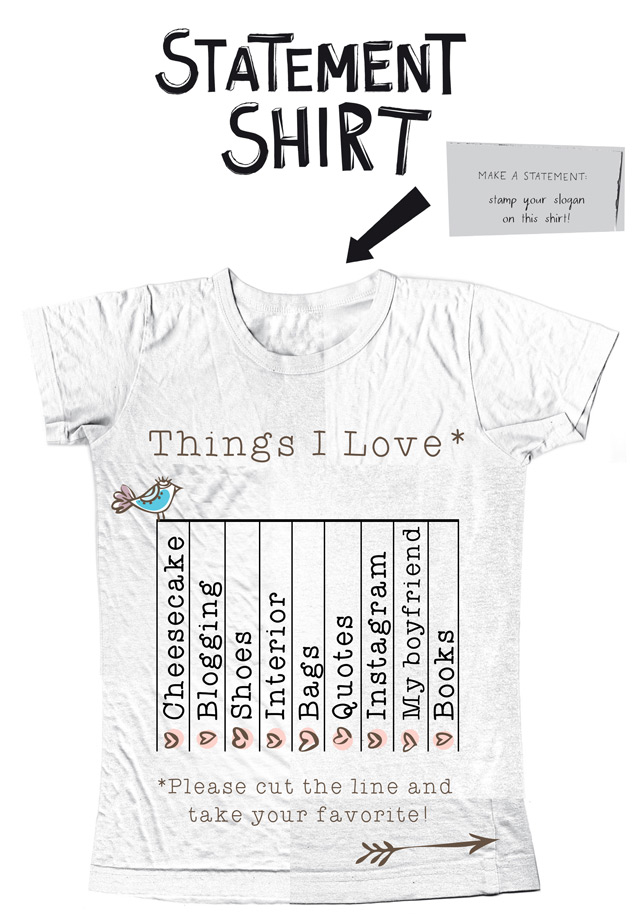 The official launch is on 14 June! As part of the launch, there is a competition for fashionista's, bloggers and other creative lovers of fashion. I jumped to it and the result is the t-shirt above. The most striking submissions will be exhibited in one of Amsterdam's coolest locations. Now I just have to collect as many votes as possible, because the artwork voted as public's favourite on facebook will win a free copy of the Dear Fashion Diary together with a custom-made illustration by the author-illustrators of the book. That would be so cool!
So if you want to see my t-shirt in real life, vote for my Things I love submission here (you only have to 'Like' the photo). Note that you can vote until Monday, June 11, 2013!
I need your help! So cast your vote on my entry for the Dear Diary Fashion competition and Like my submission. Thanks a lot!
PS On Saturday June 15, you can read all about the launch!