Awesome teepee tent
As a little girl I always dreamed about going on vacation to Sweden with my best friend in a teepee tent like this. Just the two of us! I imagined how we would be having a picnic in the woods and of course we would be sleeping in the open air under the stars. But in real life we never got beyond the backyard. When I came across this teepee tent example on pinterest this dream popped back in my mind. This little girls' dream might actually come true!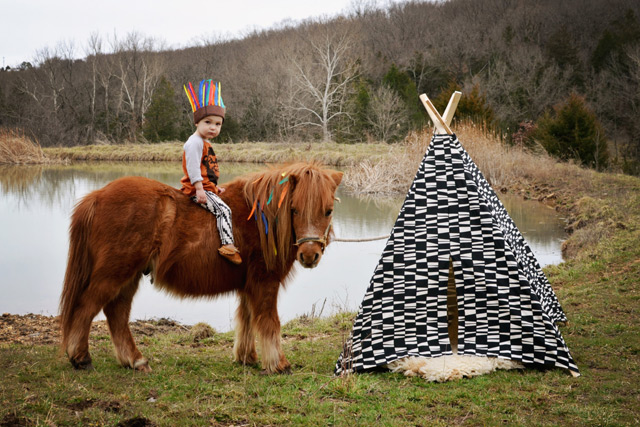 My dream was revived when I came across Sarah Jackon's shop B.E. Little You and Me on Etsy, which she opened last January. This is where she sells some of her products, like this teepee tent. All handmade and limited editions. Curious about the story behind the products I asked her a few questions!
Tell us something about yourself!
I am a wife and a mother of two, Brenner 2, and Everly 3 months. I teach first grade in my small rural hometown of Owensville, Missouri (US). My favorite things to do are crafting and sewing. I also love to travel and snow ski.
How did you think of the name B.E. Little You and Me?
The name B.E. Little You and Me came to be because of my children. B.E. stands for Brenner and Everly and I added Little You and Me because my products are designed for the little people our lives!
Is there a particular theme in your products or do you just make what you like?
Right now, I am only listing teepee style play tents in my shop, and I am not really going to stick with a particular theme. I just make trendy products for children that I like.
Where do you find inspiration?
My inspiration comes from children. My own, myself as a child, and just the imaginations of children in general. Like you, as a child, I dreamed of having a teepee of my own… A real one! Since a real one wasn't going to happen, my parents bought a play teepee for me at a local market. I spent days playing in my teepee, using my imagination, and just having a cool place of my own. I wanted my son to have the same kind of little hideout that I had. I made him one and he LOVED it. I decided it would be neat to make them for my friends' children as well and from then on, I continued to make them and eventually started selling them.
Who do you follow online?
I follow lots of bloggers, but one of my favorites would have to be thealisonshow.com. She has so many great ideas and wonderful posts about baking, making, sewing, and styling and all of those things are right up my ally!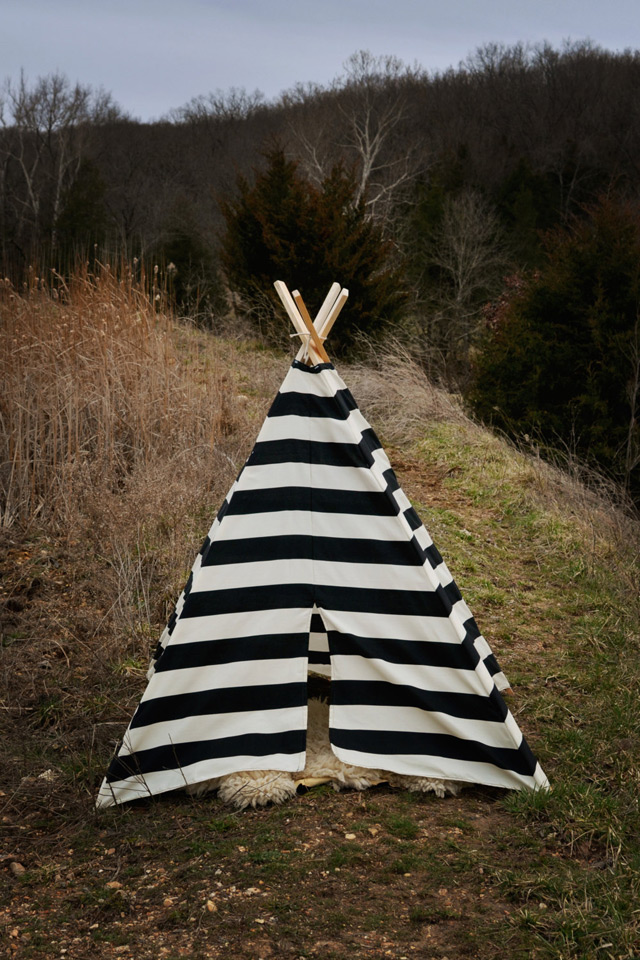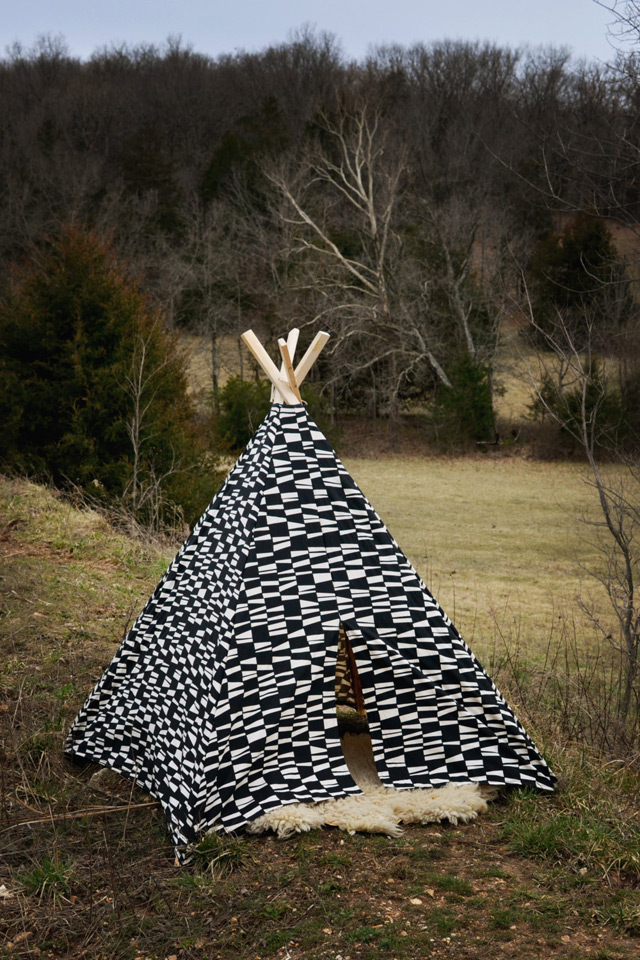 Visit B.E. Little You and Me on Etsy.com!