Skinny laMinx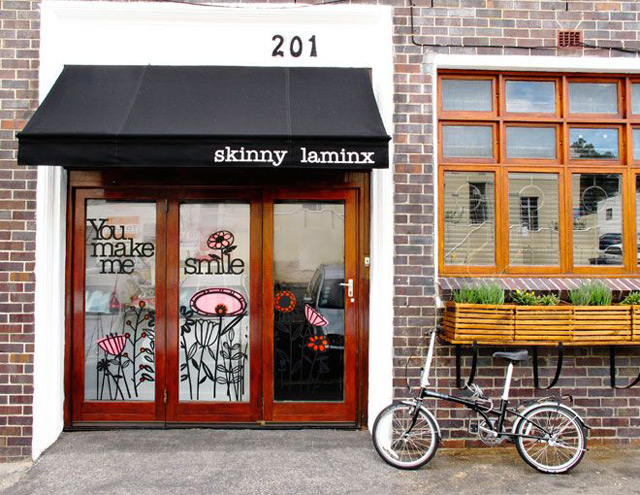 This makes me very happy! Lots of primary colours, dots, flower and even a few zig zags, these products by Skinny laMinx are quite amazing. Tea towels, cushion covers, bags, paper goods and houseware. What better excuse do you need to visit this shop?
Heather Moore is a self-taught illustrator and designer from Cape Town, South Africa. She is the founder and owner of Skinny laMinx, a great design label. All products are designed by Heather and recognizable by her clear, simple style. She likes to cut designs from paper, produce screenprinted textiles and she loves creating new products. Furthermore she has a lovely husband and two kitties!
Skinny laMinx is well known in South Africa, and rapidly expanding over the rest of the world. After a long search for the "perfect location", Heather finally opened her shop and studio in Cape Town in December 2012.
Here are some of my favourite products…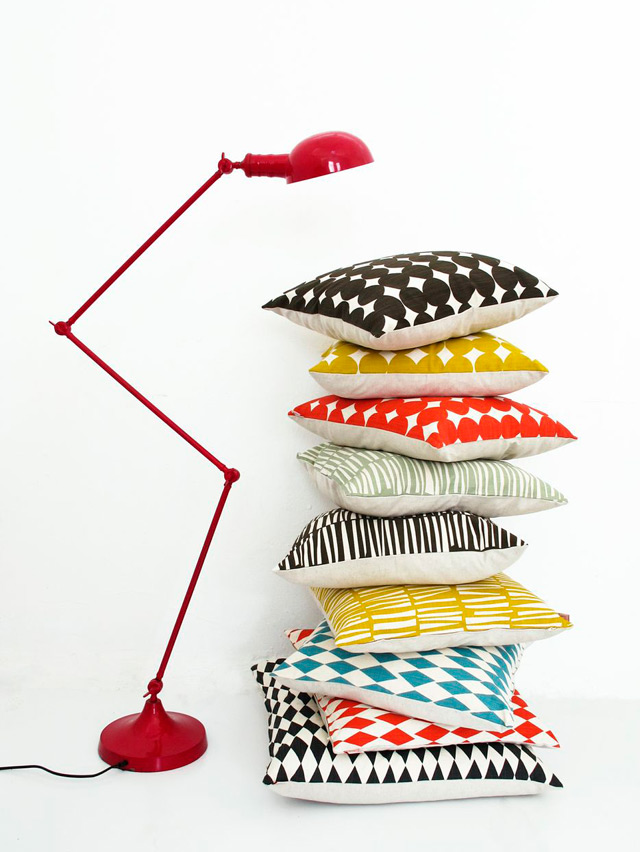 Cushions with dots and zig zags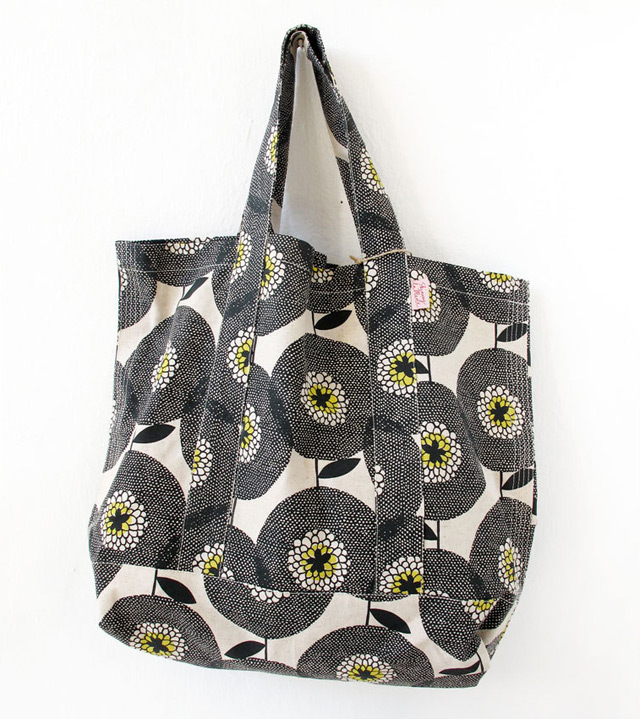 The Alexander sack – Flower Fields in rosy, penny black and goldenrod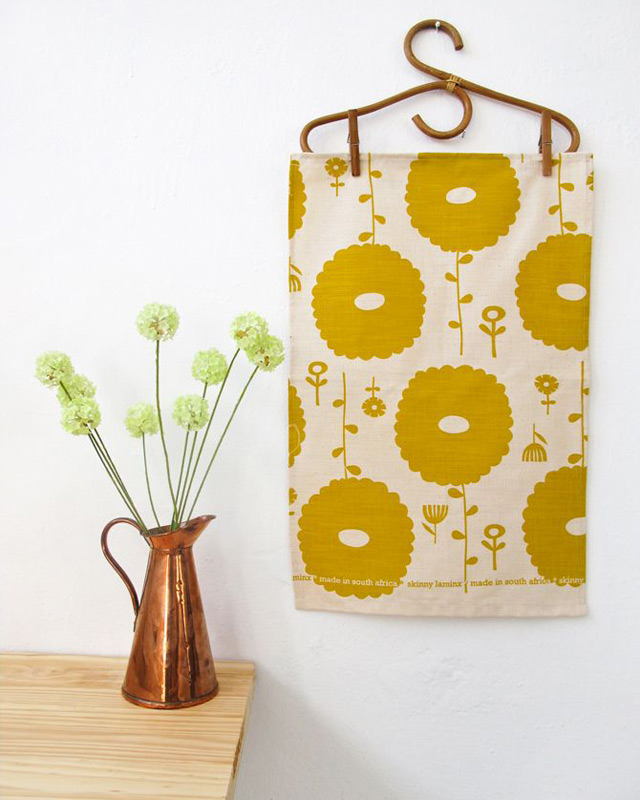 Tea towel Flower Dreams (lemon)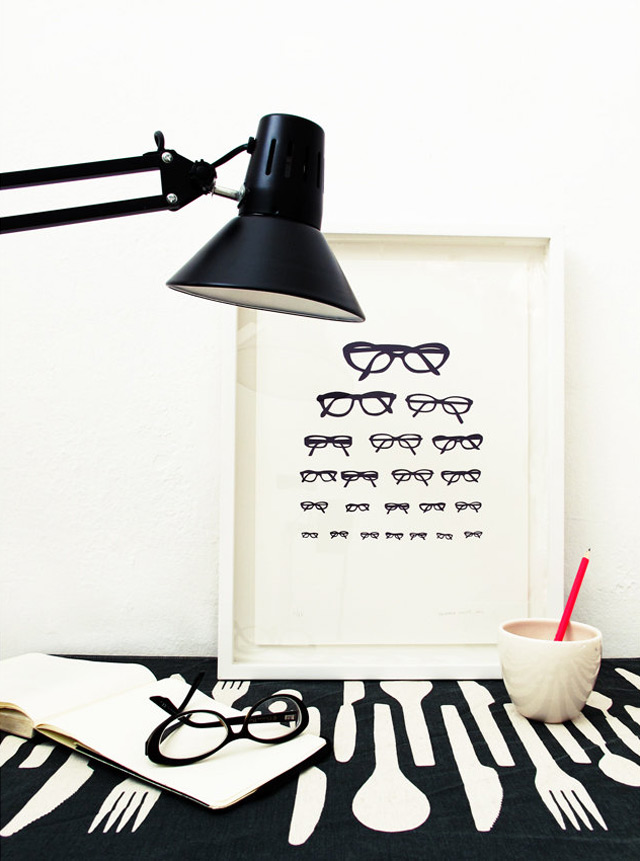 Silkscreen print 'Eye chart'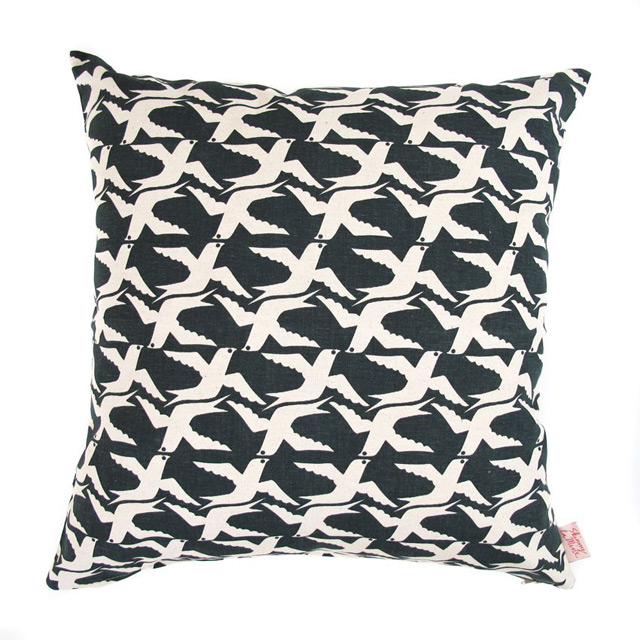 Cushion cover Cloudbirds (in color blackbird)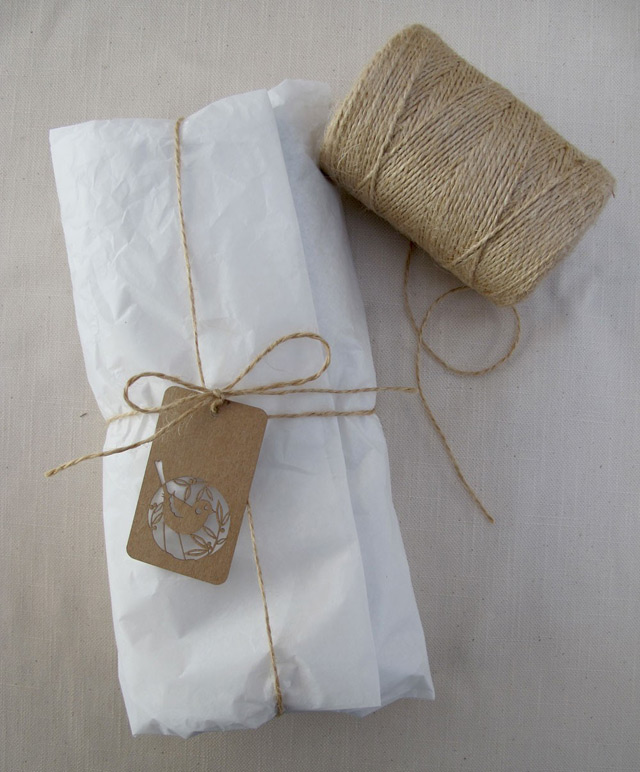 Birdie gift tags (also available in the Birdie and the Wreath design)
You can find the Skinny laMinx screen-printed fabrics and products in the Cape Town based shop (201 Bree Street), Etsy shop and several (online) shops worldwide. Please also take a look at her marvellous blog.
PS don't forget to whatch this stop-motion animation and discover all about what's behind Skinny laMinx.
Credits images: Skinny laMinx