Great products by Onshus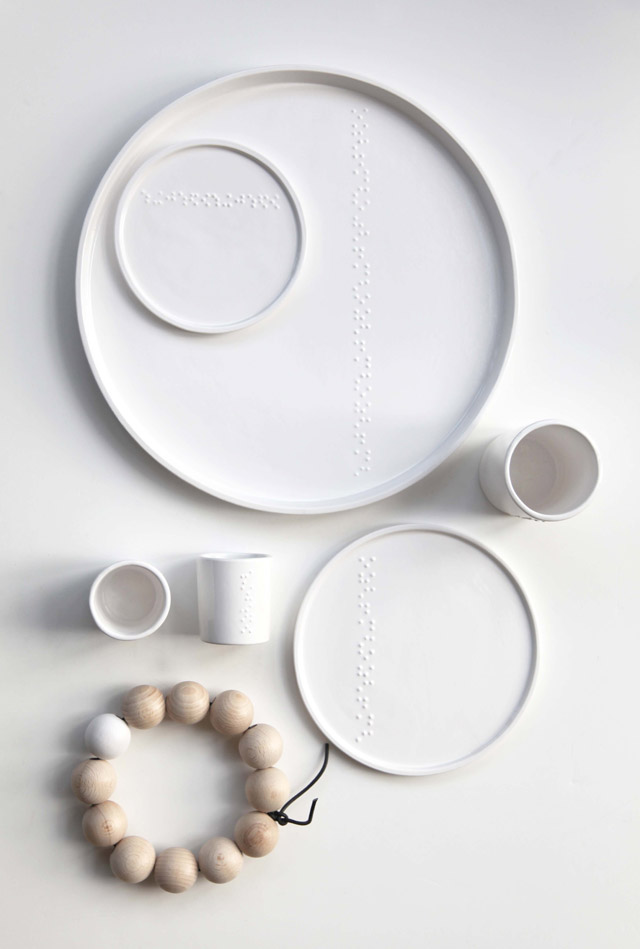 Onshus designes and produces unique products for the home. Yardena and Peggy – the two girls behind this beautiful brand – get inspired by Scandinavian design. Onshus is pure, it stands for simplicity, functionality and quality.
After a restyling it's now time to get acquainted with some new designs. I love this handmade tableware. It shows what they mean by 'less is more'. Nice to know: the name Onshus is hidden in the dots.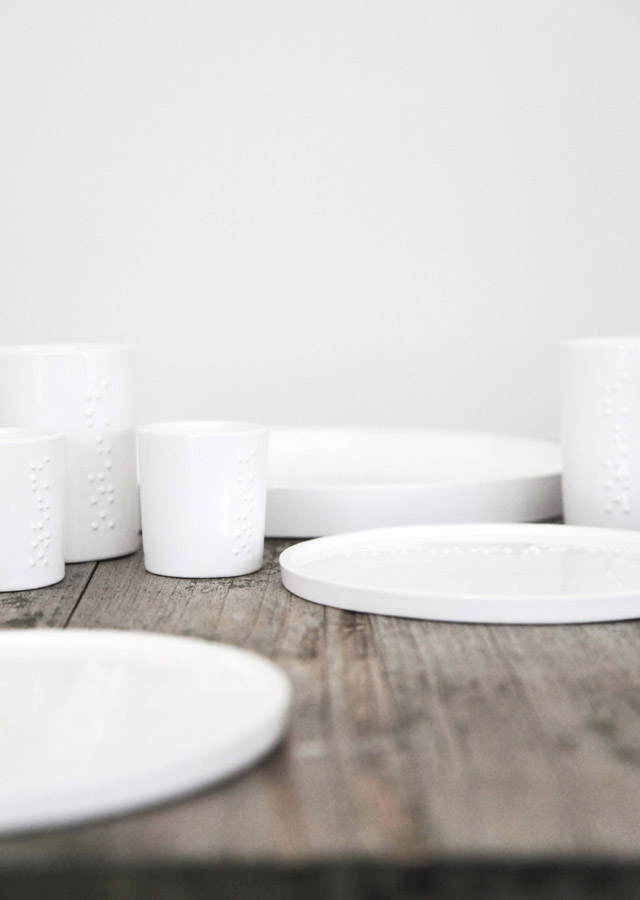 Tableware .19
This tableware called .19 is handmade white glazed ceramic. It is dishwasher, microwave and oven proof. The tableware series consists of an espresso cup, a latte mug, a small plate, a large plate and a bowl.
In the webshop Onhus.nl you will find more great products.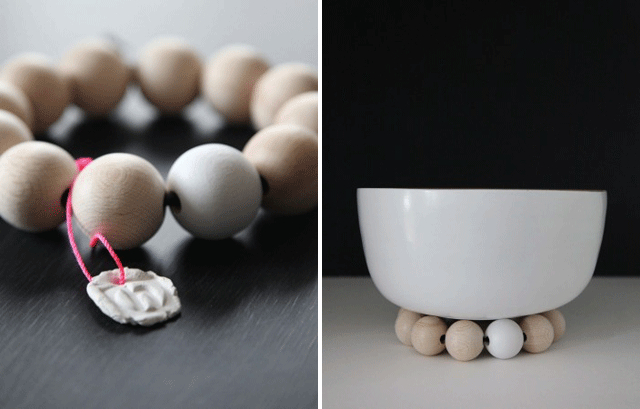 Mat made of wooden beads by Onshus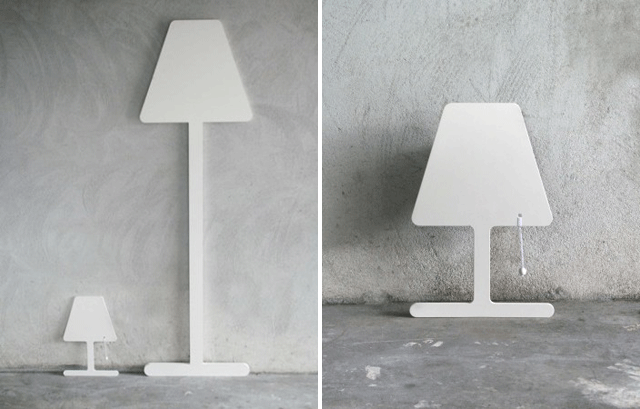 Lamp by Onshus
Images by: Onshus.nl