Blue Monday giveaway Day 4 – Indie-ish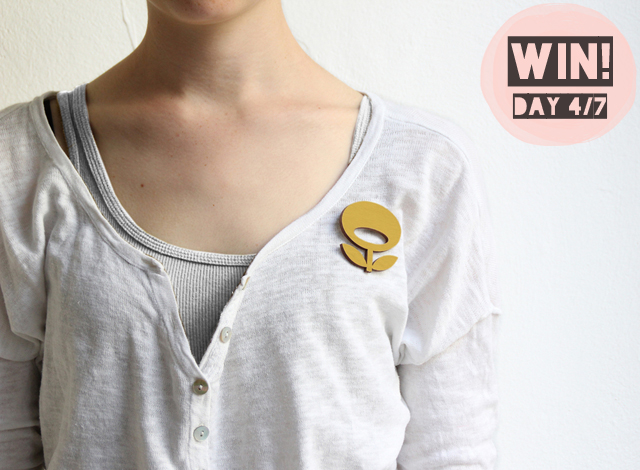 Are you ready for day 4 of the Blue Monday giveaway week? Today's turn is for Indie-ish: you can win a wooden brooch from Layla Amber or Snug.Studio of a design by your choice.
In the Indie-ish webshop you will find the favourite products of Marieke. She loves handcrafted designs and materials, and she is a fan of stationery and paper ware. Besides owning the shop, Marieke also designs her own line of products for Indie-is. It's absolutely worth a visit!

Take your chance
Just like in the previous giveaways all you have to do is leave a comment below or send me an email to info@things-i-love.nl.
#bluemondaygiveaway – How does it work? 
For a week – from Monday 19 January until Sunday 25 January – I will publish a mail & win post online. You have until the 31th of January to participate. The winners will be announced on 1 February on the blog and by mail.
PS Of course you can share the giveaways, but you don't have to!