Blue Monday giveaway Day 1 – Studio MHL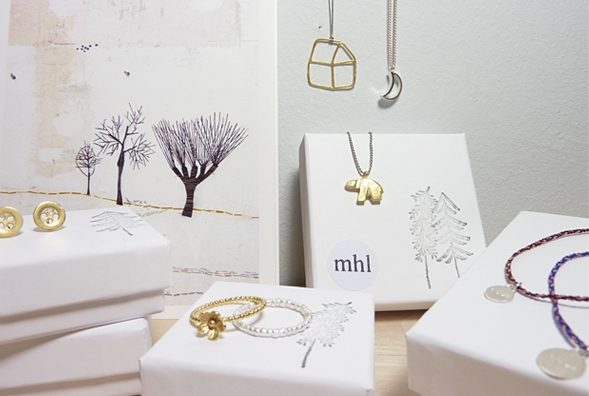 Today is Blue Monday, officially the most depressing day of the year. According to the English psychologist Cliff Arnall people tend to be most depressed on the third Monday of January.
Why? Most people gave up their New Years' resolutions, the bills are piling up while you are still waiting for your salary to be paid and the next holiday is still very far away.
The solution? Do fun things! That's why today is the start of the #bluemondaygiveaway; an entire week of the coolest giveaways! I've teamed up with some awesome brands and I have a bunch of great presents waiting for you! How cool is that? From necklaces to posters, you can win it here!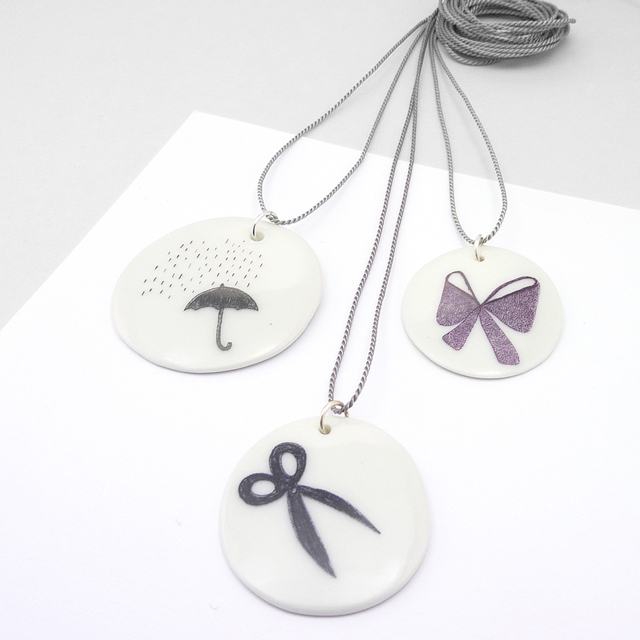 Giveaway Day 1
We kick of with a giveaway from Studio MHL. On behalf of Studio MHL I can give away a stunning necklace designed by Monique van Bruggen. Her designs are very fine and beautifully made by hand. You can tell she loves her work. She often adds new designs to her collection, so it's worth to frequently visit the webshop. If you really want to treat yourself, then I suggest you spoil yourself with one her jewels. Why not?
And perhaps this day will arrive sooner than you think! Tell me why you deserve to win this necklace porcelain (choose your favorite drawning here!) and you might win it. The only thing you have to do is leave a reply below. If you rather send an email, that's fine as well: info@things-i-love.nl.
How does it work?
For a week – from today until Sunday 25 January – I will publish a mail & win post online. You have until the 31th of January to participate. The winners will be announced on 1 February on the blog and by mail.
PS Of course you can share the giveaways, but you don't have to!