A fanciful eyecatcher: display cabinet by Bloomingville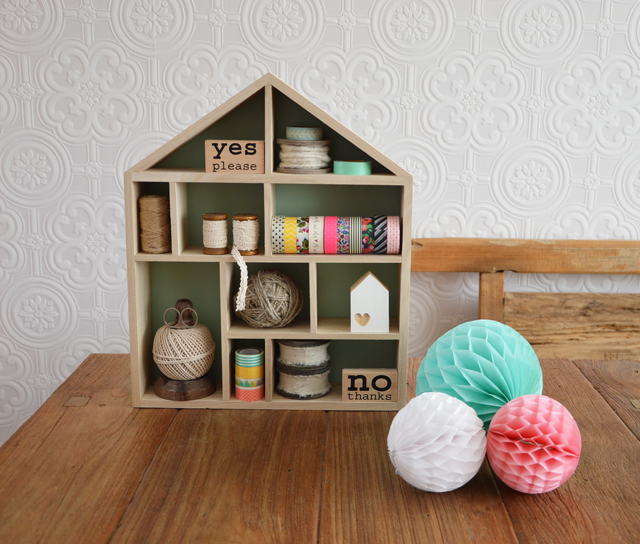 Recently I got asked by the home department store Fonq to participate at a styling/product review. They've been focusing on trends and lifestyle ideas, so they came up with this event where lifestyle bloggers share their views on Fonq's products. Sounds good, right?
Of course I made sure that their collection lives up to the Things-I-Love standards. So now I had to choose an object and get creative… which wasn't that difficult, because Bloomingville's letter cabinet has been on my wish list for ages. I started with great enthusiasm, but it was more difficult than I expected. The compartments were tinier than I thought and I couldn't figure out what to do with it, so I started by decorating the back with leftover wallpaper. Then an idea came to my mind: it was perfect for my collection of tape, stamps, straw etc. So I can now proudly present my version of the display cabinet, which already got its spot in the living room. Take a look at it below.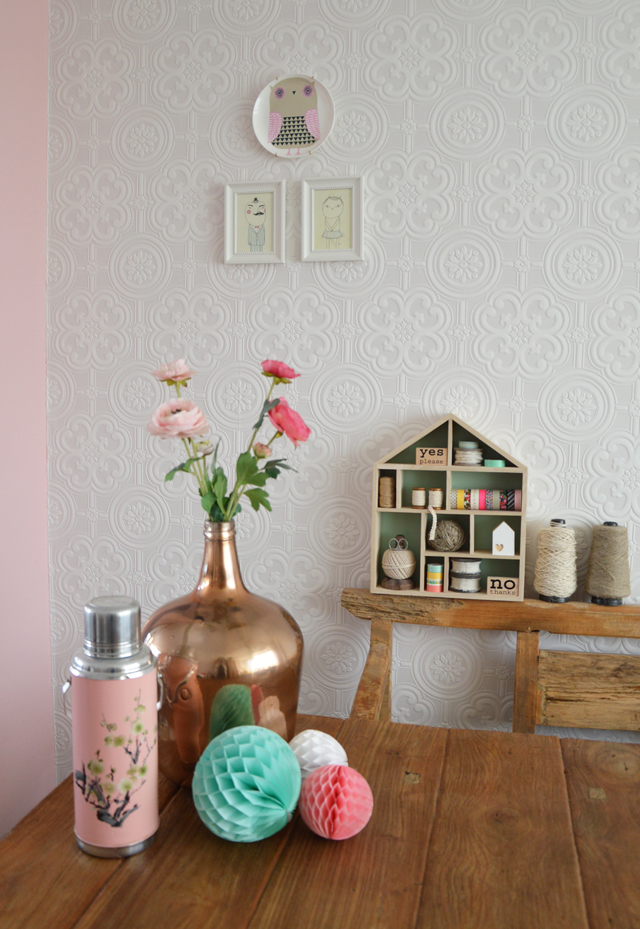 Vote for me!
I'm not the only blogger that got creative with the display cabinet by Bloomingville. My fellow blogger colleagues Lisanne (lisannevandeklift.blogspot.nl) and Angelina (blog.eunoiastudio.com) also choose this item and got creative. You can find our results here. Which one do you like most? You can vote and win a Fonq giftcard of 25 euros. You have until April 22 to cast your vote. The results will be announced on April 23.
Got curious about the products in the letter case? Take a look below!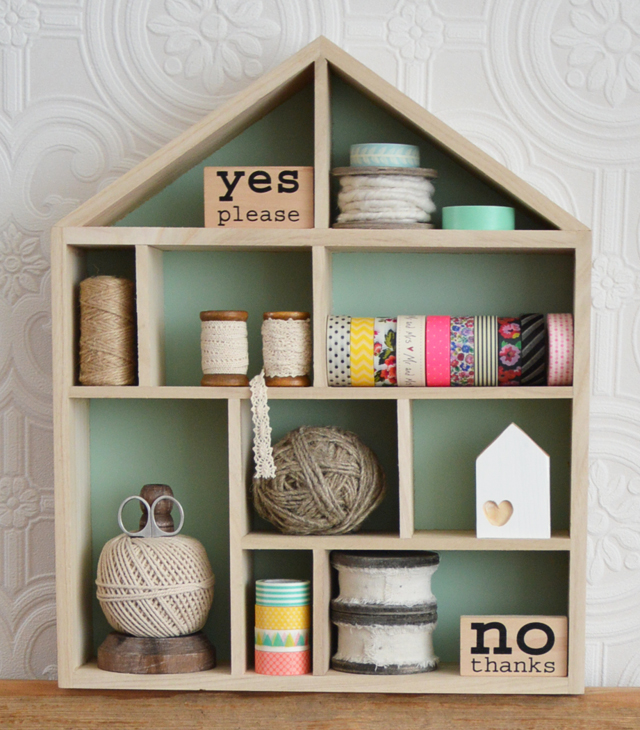 Top row: stamp 'yes please' (Hema), rope on spool (Xenos), mint colored tape (PSikhouvanjou.nl).
Middle row: spool with rope (a cute little store in Letland), lace on spool (Xenos), washi tap (various colors) (Cutetape.com, PSikhouvanjou.nl, hema).
Bottom row: tape dispenser with scissors (Nijhof), string (a cute little store in Letland), white house with heart (&SUUS), tape (Hema, set of 2), cotton ribbon on spool (Tierlantijn), stamp 'no thanks' (Hema).
PS Want to see more Bloomingville products? Shop here or check their latest – very awesome – collection.
Thanks Fonq.nl for asking me!