DIY Valentines: Lovechain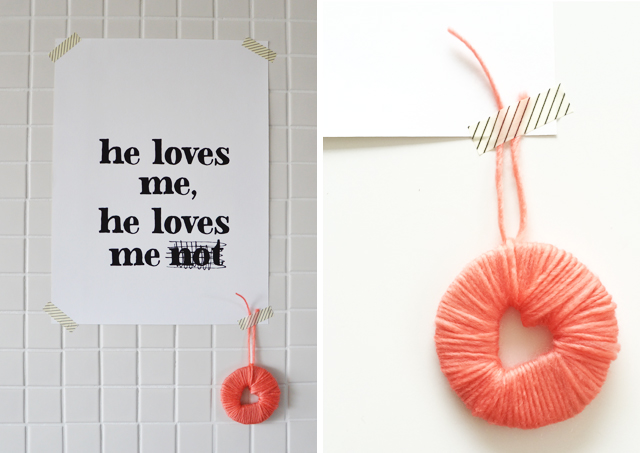 Only two weeks to go until Valentines! Do you have your valentines gift ready? If not or if you just want to fill your home with some love, then you can make these love lovechains.
I stumbled upon this DIY Valentines idea in the 2014 Flair agenda. I think they look pretty cool! I usually buy something last minute, but this was much more fun! What do you think of the results?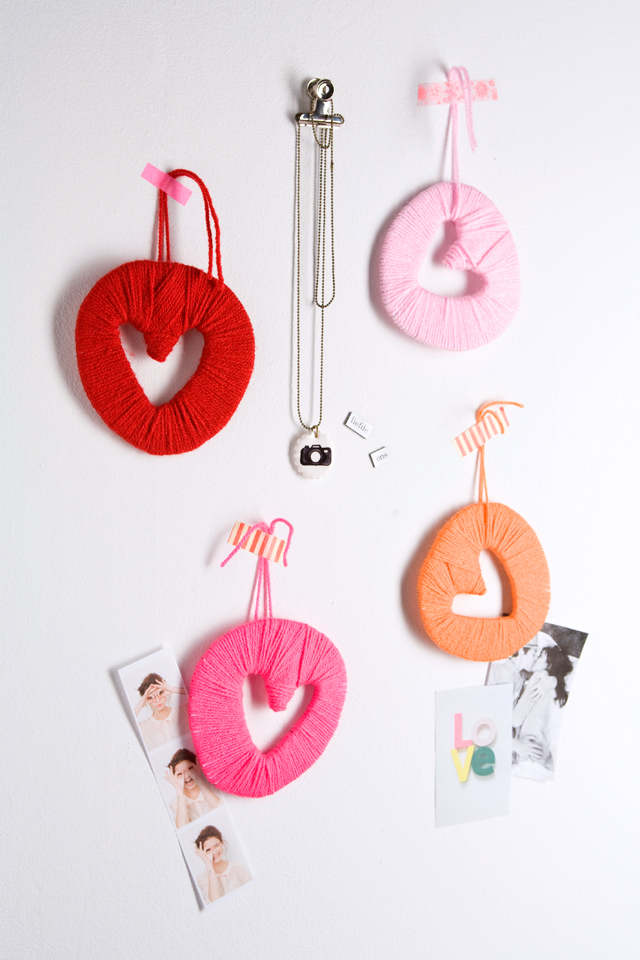 If you want to make them yourself, here's how:
Step 1
Collect the following things: cardboard, wool, sticky tape or glue and a knife
Step 2
Draw a circle on the cardboard and a heart in the circle. Cut out both with the knife
Step 3
Put the wool around the cardboard
Step 4
Put a string of wool on the top to hang it.
There you go! Thanks Flair for letting me share this great DIY idea.
Credits images: Things I Love (above) | Flairathome.nl (below)