January's Friday giveaway Part 3: army bag Mark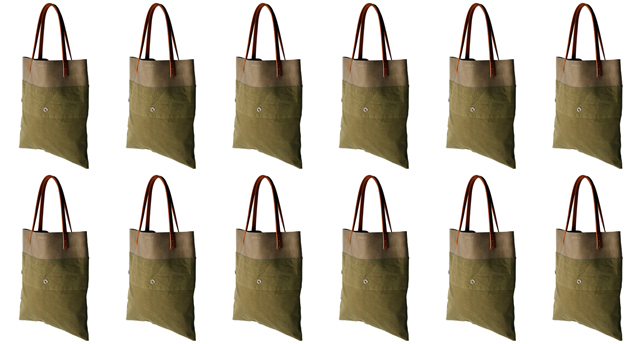 It's mid January and Friday, which means it's time to announce the 3rd giveaway! If you've been following my blog, you know that I have a weak spot for bags. From tote bags to shoppers, I love them all. So I'm very pleased to announce this giveaway: an army bag called Mark by SPRDLX. A big thanks to SPRDLX for making this possible!
Anita Stam is the creative mind that started SPRDLX 5 years ago. Initially she designed cushions, but when someone asked her to design a bag 1,5 year ago, she loved it so much that she started focusing on bags. Nowadays she designs all sorts of bags like shoppers and clutches, but also iPad cases, house items and accessories.
Win!
At the last Flavourites live 2013 event I completely fell for the army bag mark. It has a though look, but it's also simple and elegant. The leather will even start looking better once you wear it more often and rain is no problem, because it's made of old army tents. If you want to win this bag, then repost the photo below, you'll find it on my Instagram account (@Marloes_Schut). Don't forget to use hashtag #bagsprdlx. Of course you can follow @Marloes_Schut and @SPRDLX on Instagram, but only if you want!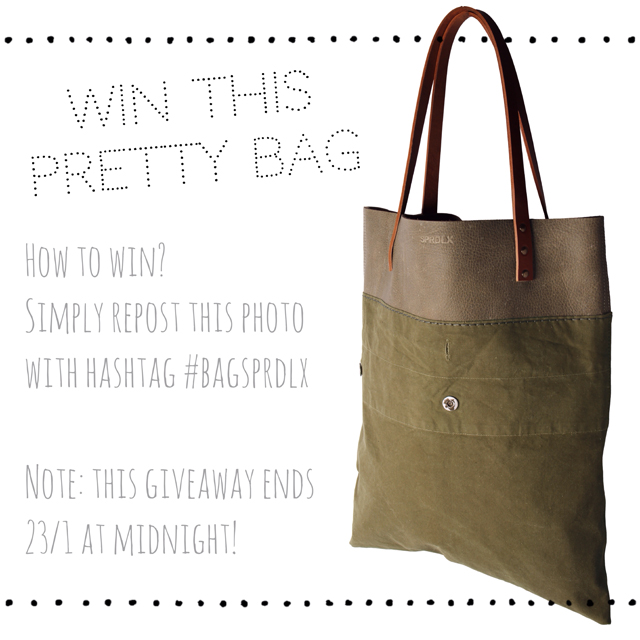 Note: you can repost by making a screenshot. The repost-and-win will close on Thursday 23 January. The winner will be announced personally and on Instagram.