Winter party with La Vie Jolie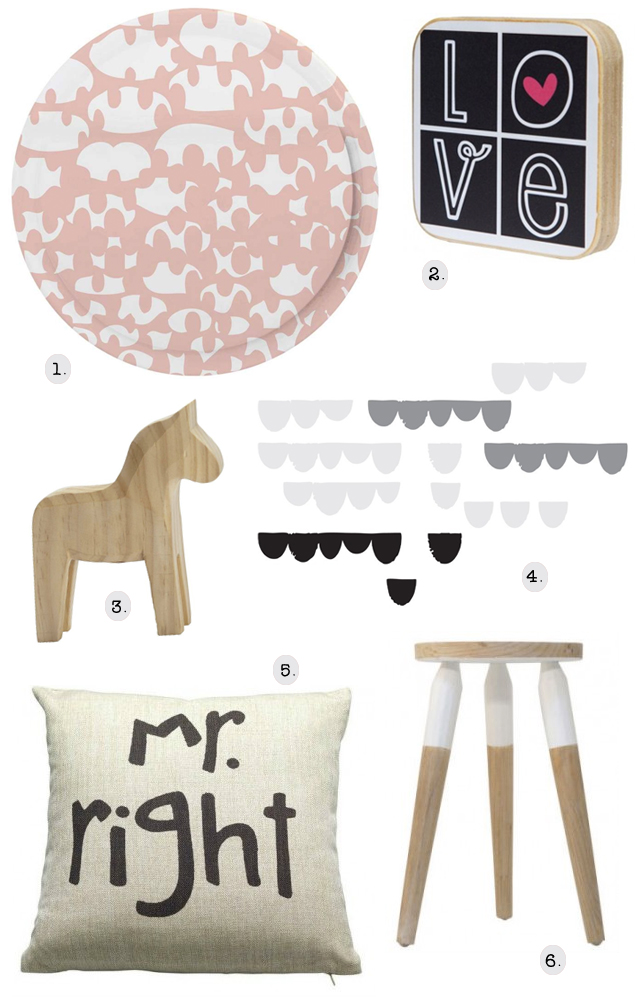 La Vie Jolie. is one of my favourite webshops. The owner, Jolie, has a nose for finding cool and affordable new brands. In her shop you will find a mixture of established (affordable) brands and young designers who are on the edge of breaking. And continue reading, because together with La vie Jolie I'm giving away a must-have-item!
Win your favourite item
Like I said, it's a pleasure to look around in Jolie's shop, you keep on wowing with each item! She has bags, accessories for your home and much much more. If you're looking for a unique gift, it's the place to be. Below you will find my 'top 6 below 50 euros', and you get to choose your favourite from this list. Leave a comment below or send an email explaining why this is your favourite thing on the list and who knows, you might win it! PS Monday the 27th of January 2014 I will announce the winner!
1. Tray Dancing Pink – Roomblush € 39
2. Wooden text block 'Love' – € 9,95
3. Swedish horse (natural) – € 15,95
4. Wall sticker Falling (black/white) – Roomblush – € 42
5. Cushion Mr. Right – FEST Amsterdam € 20,50
6. Stool Rustik – Storebror – € 49,95
10% discount
For those of you who can't wait to shop at La Vie Jolie, you can get a 10% discount until the 31th of December. Mention the code 'winter-party' when you place an order to get the discount.
Thanks La Vie Jolie for this great giveaway!