Instagram love: suziep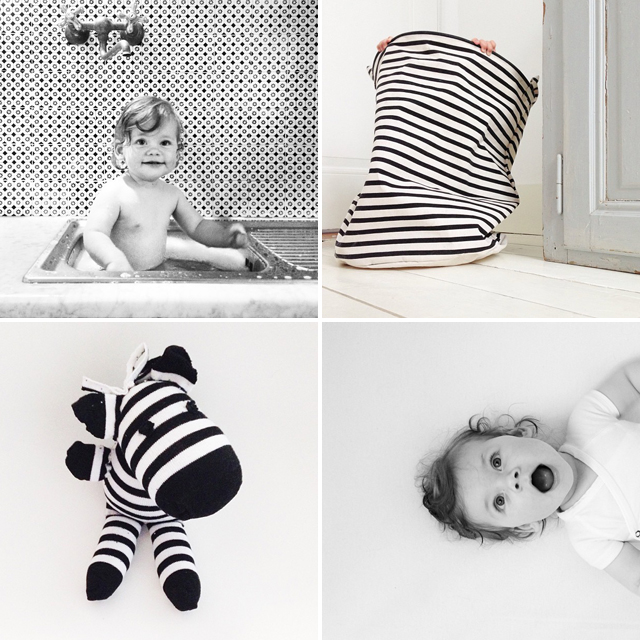 There is no doubt Pinterest is my number 1 addiction, but Instagram is still a solid number two. For me it' s an inspiring place where I find new people or brands, on the basis of their pictures. A while ago I discovered suziep on Instagram. I don't know her personally, but her photos make me really happy. I love her style and originality (and of course her cute little daughter, but who doesn't, this girl is such a sweetie).
I'm quite sure you will love her pictures and I think it's worthwhile to follow this creative girl on Instagram. I send Suzanne an email asking her if she could post some pictures that tell a bit more about her life! I did this before with Oana Befort, you might remember this post.
So here is a little viewing pleasure!
Hello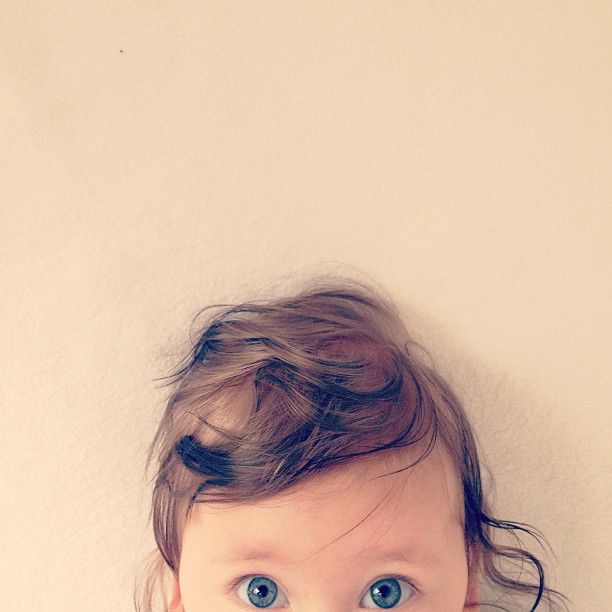 Hello, meet my little girl Teuntje. The most precious little person in my life. Born with a lot of hair and the most beautiful eyes. I just love her to the moon and back.
Quote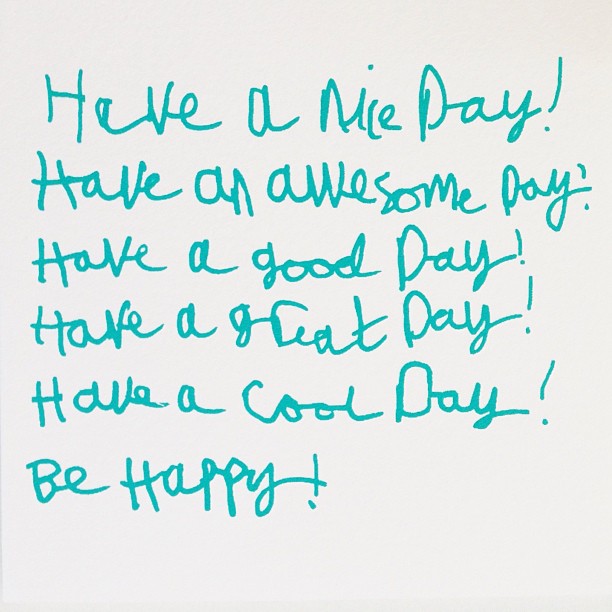 A birthday card from friends. I really love this card because of the perfect quote, which describes how every day should be. Be happy!
Miffy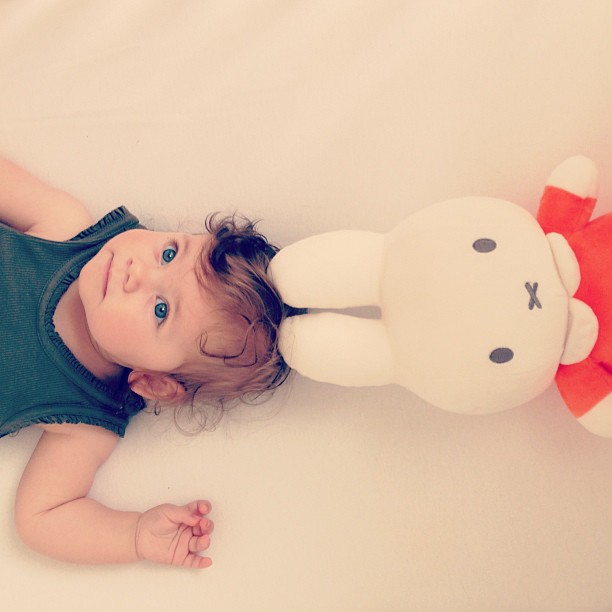 Miffy love all over the place here. She truly adores Miffy, there is a Miffy in her bed, next to her bed, on the wall… everywhere!
Home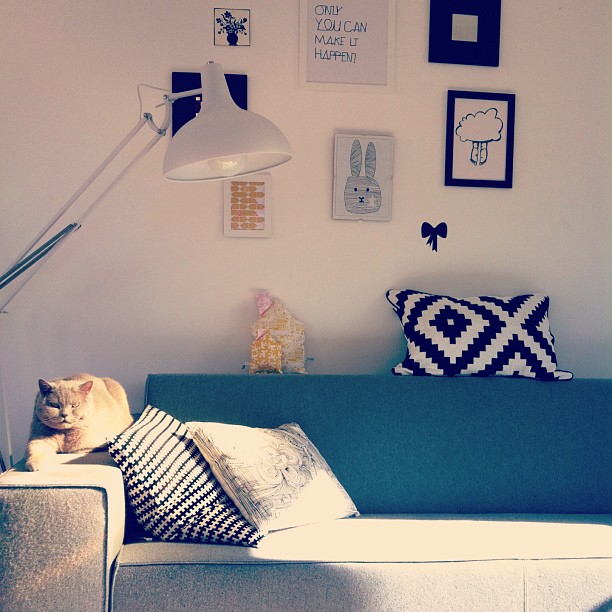 Our home is filled with lots of grey and pastel colours. We've even chosen our cats based on their colour. No, we did not. But it was a happy coincidence. I love to mix styles, authentic items and design, together they become one.
Cute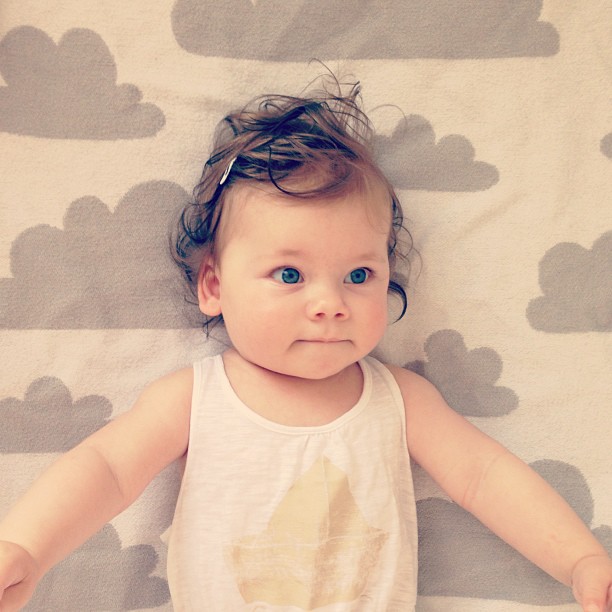 Do I need to explain? She always put us on "cloud 9".
Flowers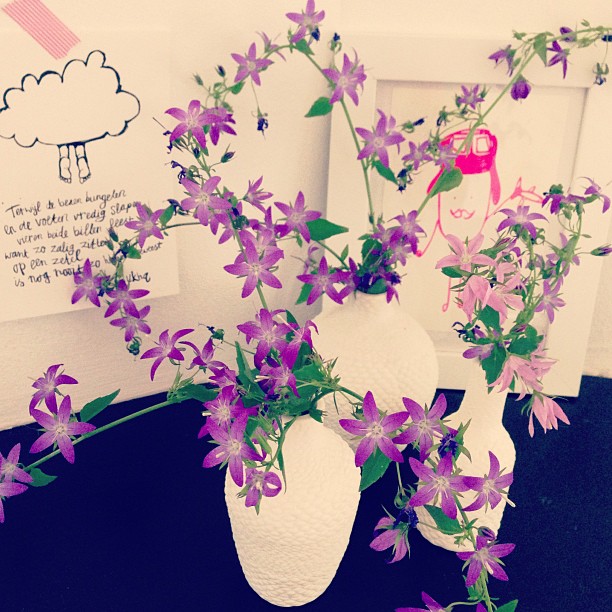 Thank you garden! Fresh flowers make my day. They bring colour and happiness. Every week I get fresh flowers to bring some more happiness in my home.
Joy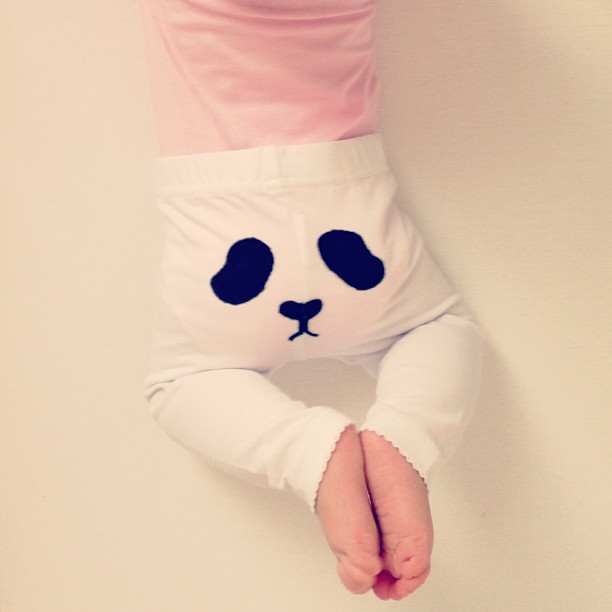 A little DIY project, a panda face on her butt. Every time she wears these pants it makes me smile. Let's hope this panda does not sneeze…
Sweet dreams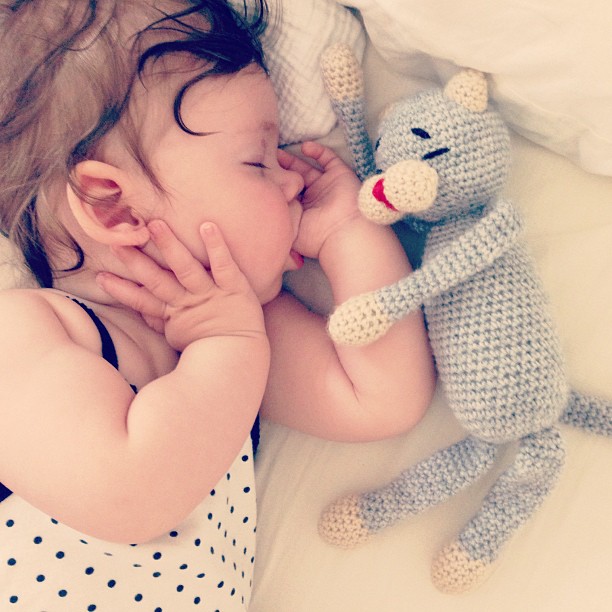 This girl is a little sleepyhead. Just like her mom. We really love to sleep. We are very blessed with her especially at night, as she sleeps the whole night through since the 6th week. From 7pm till 7am – 9am.
Holiday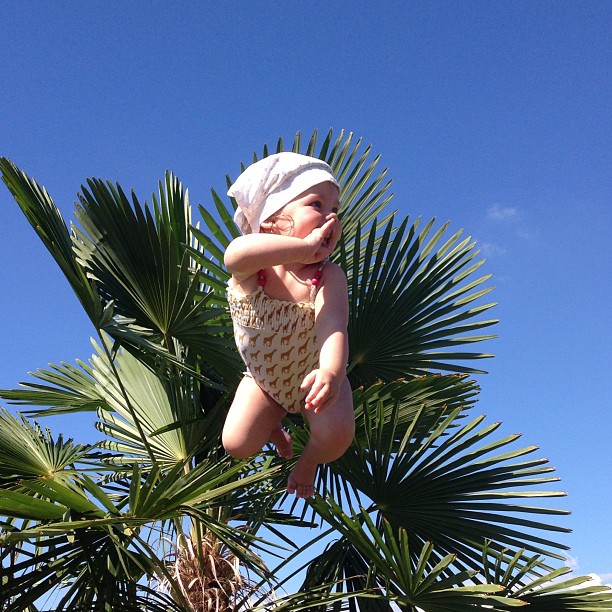 Our first holiday. This photo represents the fun, laughter and happiness we had during this holiday in Italy. Teuntje loves to be thrown in the air, the crazier the better.
Cats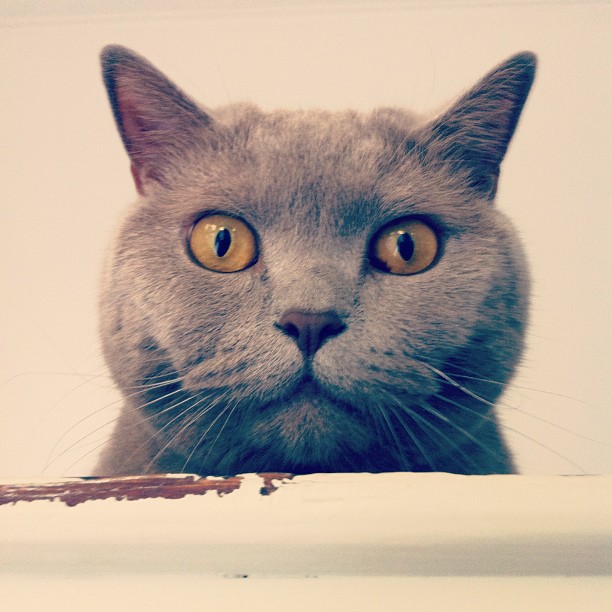 We've got 2 cats, Mo and Dikkie (this is Mo), the most sweet, patient, photogenetic and cuddleable cats I've ever met. They are very good with children and match our interior as well. Yes, dreamcats!
Family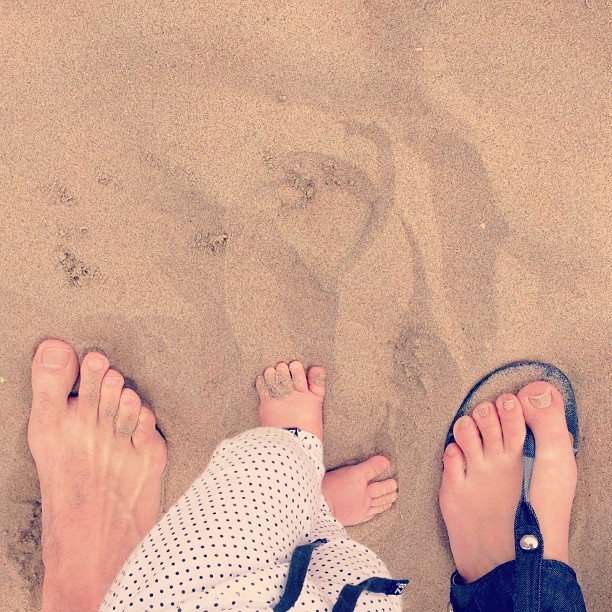 Looking down, these feet, my family, my world! Combine the left and the right feet and you get these cute little feet in the middle. Love.
Hair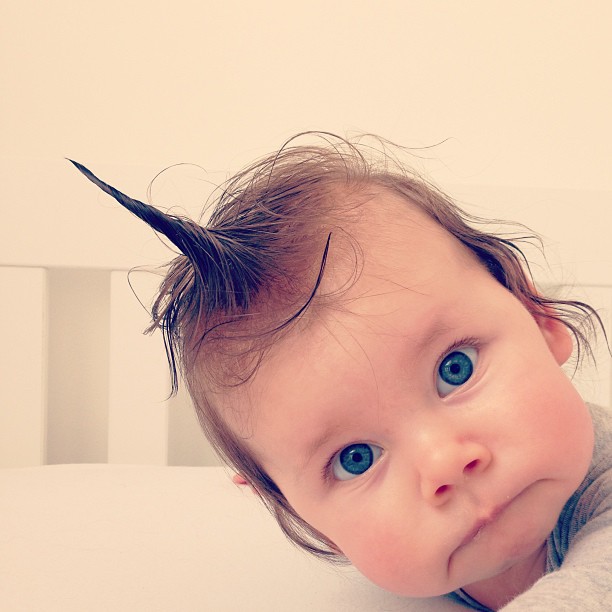 Always be yourself. Unless you can be a Unicorn. Then always be a Unicorn. She was born with a lot of hair, I like to play around with it and can't wait for it to grow longer so I can braid it.
Stripes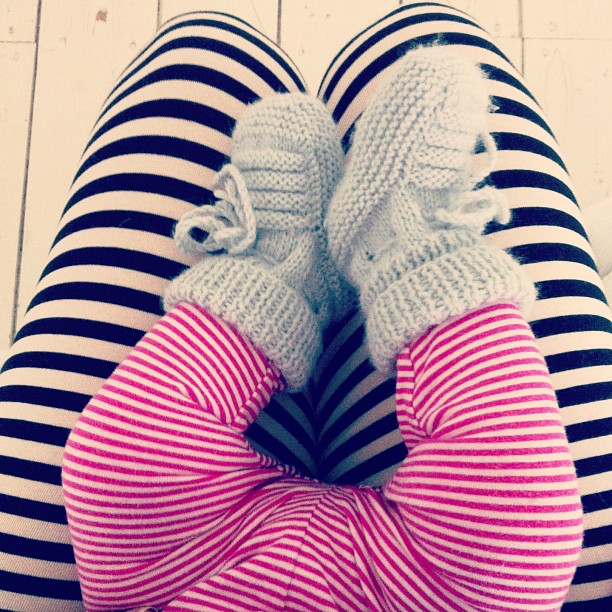 Aren't stripes just the coolest thing? I have a thing for stripes, they make me happy!
Thanks Suzanne for sharing these lovely words and beautiful photos! Follow suziep on Instagram for more pictures.