DaWanda design competition: pimp up your DaWanda tote bag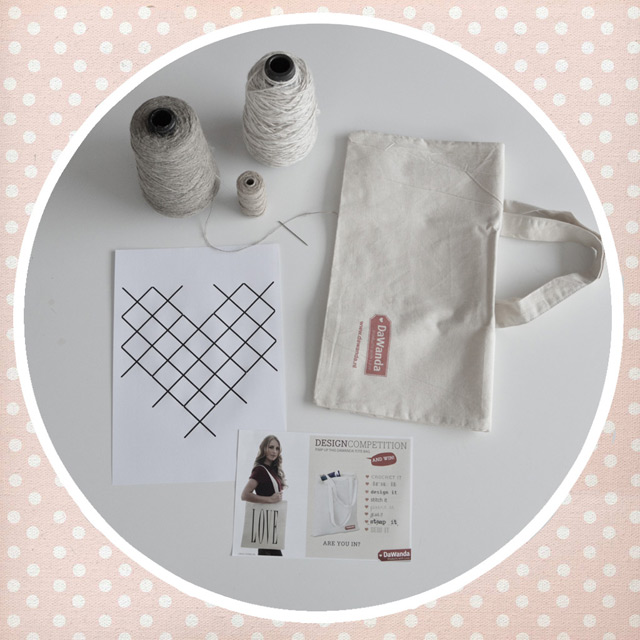 After the Meet the Blogger Amsterdam that took place two weeks ago we received a goodiebag. It contained some very cool goodies and a flyer of the DaWanda design competition: pimp your DaWanda tote bag! Me as a bag-fanatic couldn't stay out of this competition off course.
My design is based on the moodboard below; I've kept it simple, without crazy colors and patterns. The idea is to 'send some love' especially now the days are getting shorter and the nights longer and darker. I used a heart as a symbol of love, for those that needs a bit of extra love, warmth and attention. So spread the love by giving a bag to someone and inspire others to do do the same.
I started working on my design last Sunday, with needles and a thread. I know I used to love embroidering as a child, but this XXL pattern was even more fun than the small embroidery patterns from my childhood. I chose a thick woolen thread, to emphasize on the winter feeling. The color almost matches the color of the canvas, so the contrast is very subtle. Which I like!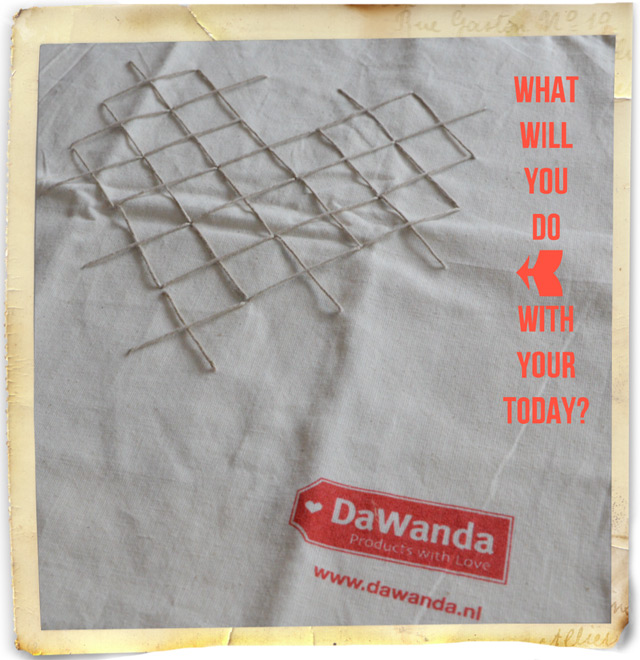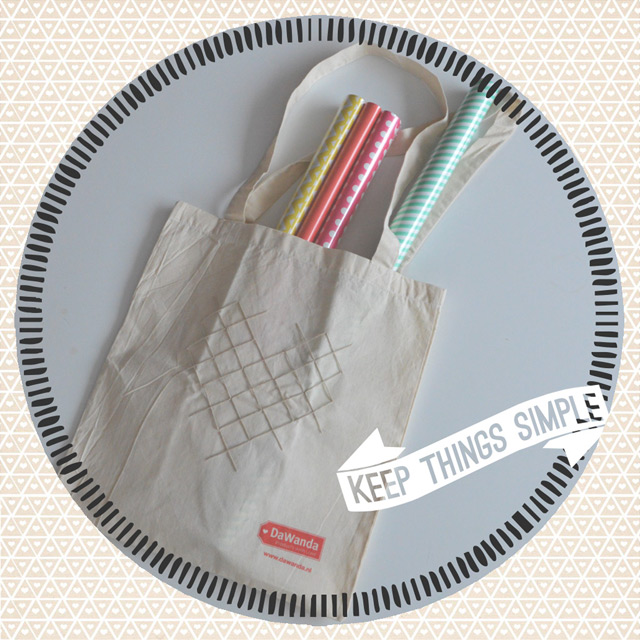 Vote for me!
The voting starts today, so vote for your favorite tote bag here and win a 50 euro voucher for DaWanda! You can cast a vote for the DaWanda design competition until the 3rd of November.
PS I've used the Rhonna Design app to edit the photos above!