Boys wallpaper by Loboloup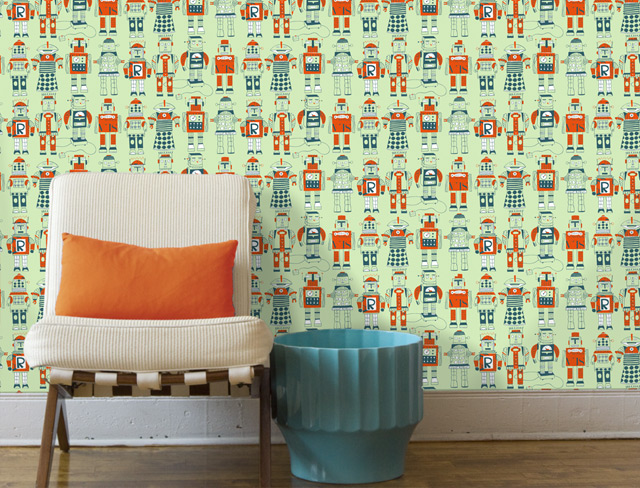 Seriously check this out! This site is so amazing – I'm still thrilled. The wallpaper will create an eye-catching feature in every kids' room. I can even imagine having the dogs added to the wall in my nephew's room. In this Loboloup shop you'll find the most cutest boys wallpaper. Circus, robots, ships, dogs and owls: I am deeply in love.
Loboloup
This little shop is designed and started by Nancy Wolff – author and illustrator of two children's books who lives in New York City. Loboloup is committed to creating child and eco-friendly products. All of the designs are painted by hand then silk-screened using water-based inks and sustainable paper. So they're really one-of-a-kind and each piece is unique.
There's no need to say that these wallpaper designs are real cute! But I love their cushions too. What I love about her style is the simple style of her drawings and soft tones. Below you'll find my favorite boys wallpaper, because finding wallpaper for a boys room is often more difficult than for a girl's room. In this shop you'll definitely succeed!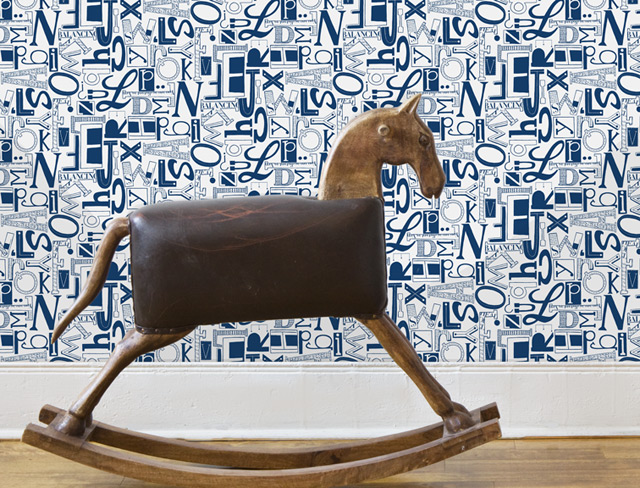 Wallpaper What's Your Type?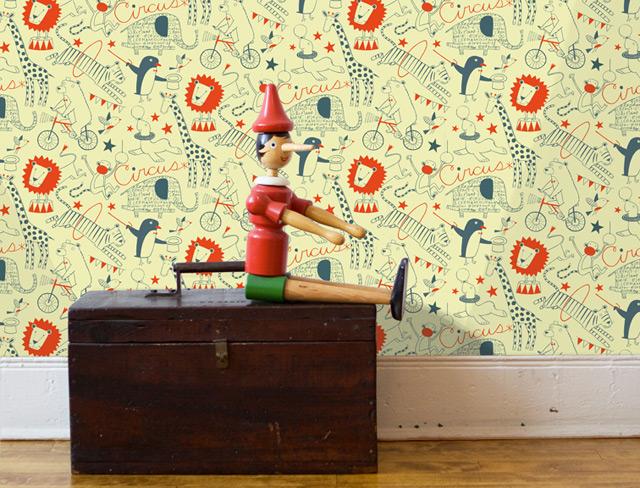 I love this circus design.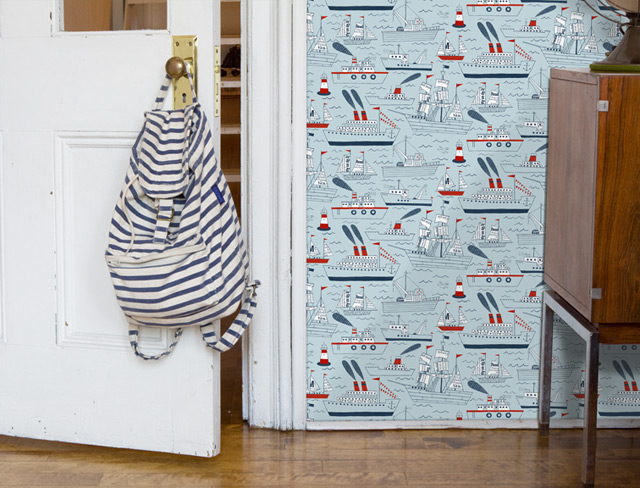 Perfect for a boys room: wallpaper Ships!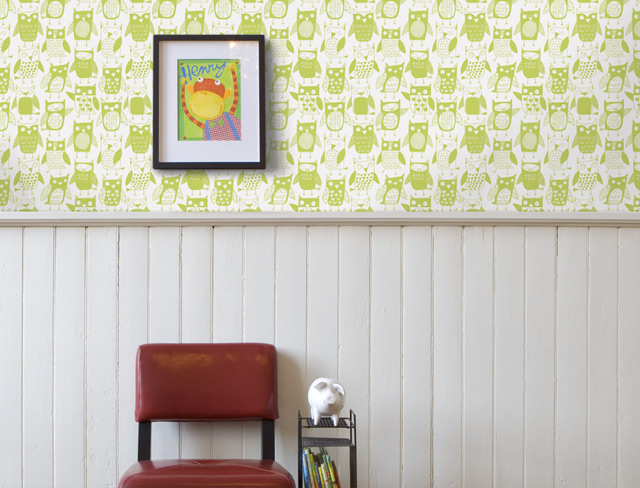 Owl, owl, owl.. cute wallpaper for boys!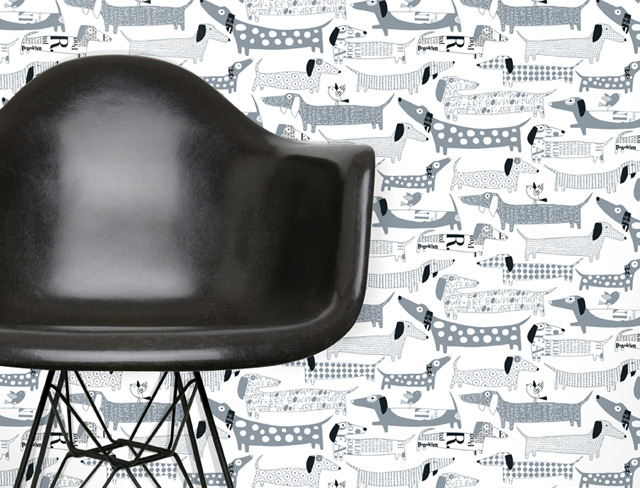 How cool is this wallpaper with dogs design for your little one?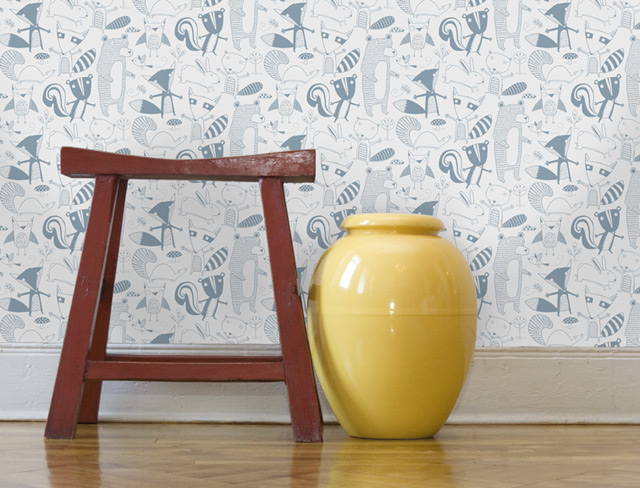 This wallpaper 'Friendly Forest' is so inspiring for a boys nursery room!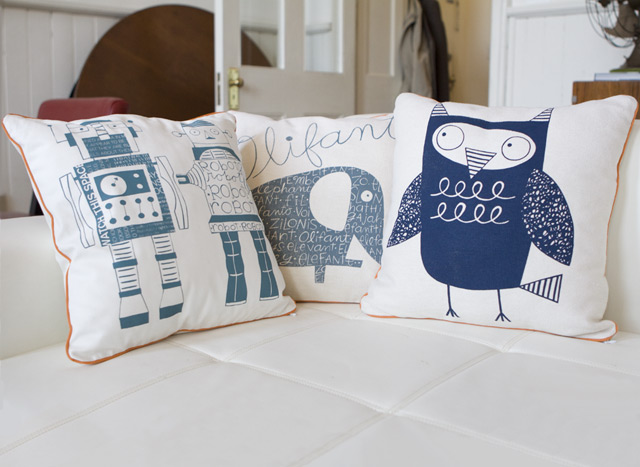 These wallpaper designs above are real cute! But I love their cushions too.
Check out the entire collection on Loboloup.com.
Read more about my addiction for wallpaper here or follow my board 'Kids' on Pinterest for more boys wallpaper.
Credits images: Loboloup