Wallpaper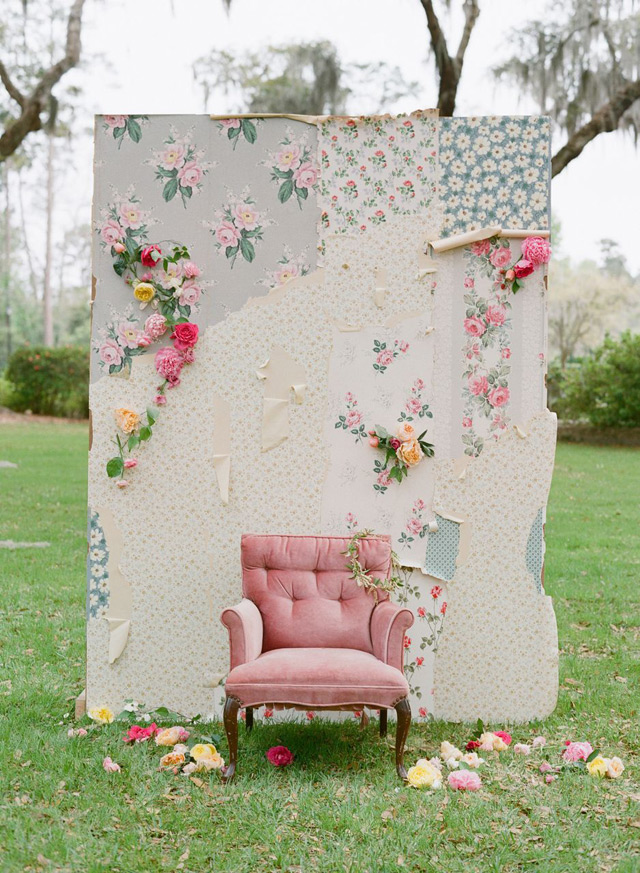 A wall looks so pretty with wallpaper! I'm a addict for sure. Every room in my house is covered with another design. Romantic flowers in the bedroom, shoes in my workroom and vintage flowers in the living room. Even in my kitchen you will find it. I want to give you a little peek on my list of favourite brands and their designs, but first I'll tell you more about the history.
Funny facts
Between the invention of the wallpaper paste and today well over 100 years have passed. In 1908 the powdered wallpaper paste was invented. Over the last century a lot has changed with the advent of the non-woven variation as a milestone. This type of wallpapering (where the wall is paste instead of the wallpaper) is not even 10 years old. Enough history lessons, I think you're ready for some inspiration!
Give new character to a wall with these charming and stunning wallpapers: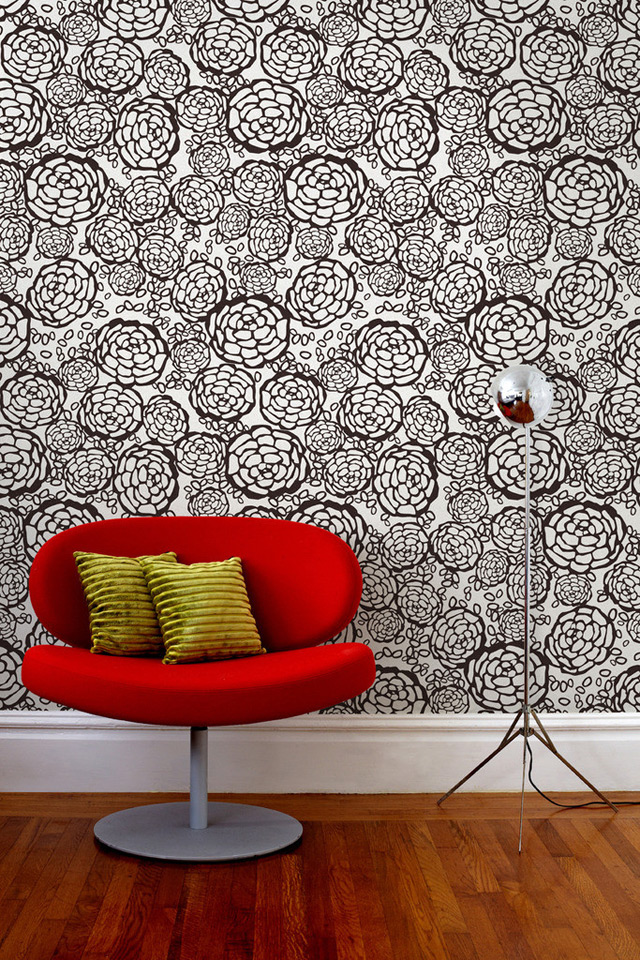 Petal Pusher – Hygge & West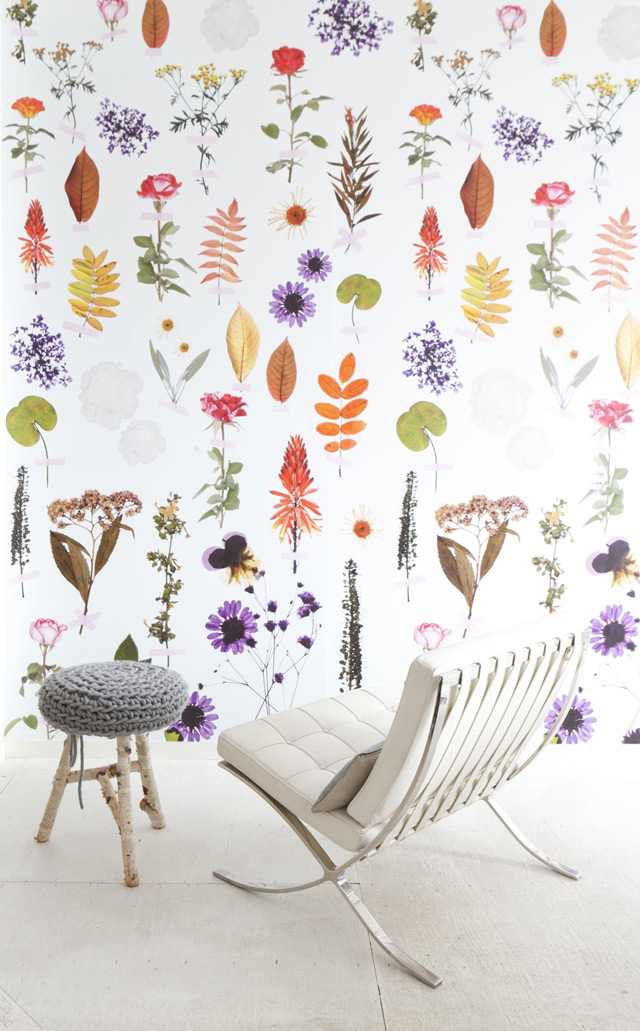 Flowers! Fabulous collection OZ 3100 – Onszelf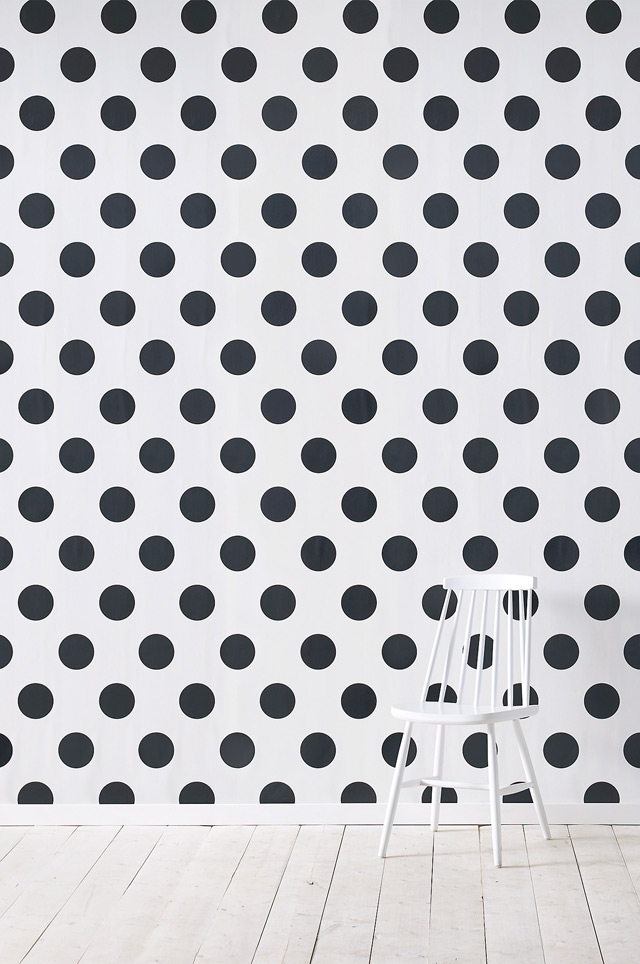 Join the dots trend! Callie Svart – Ellos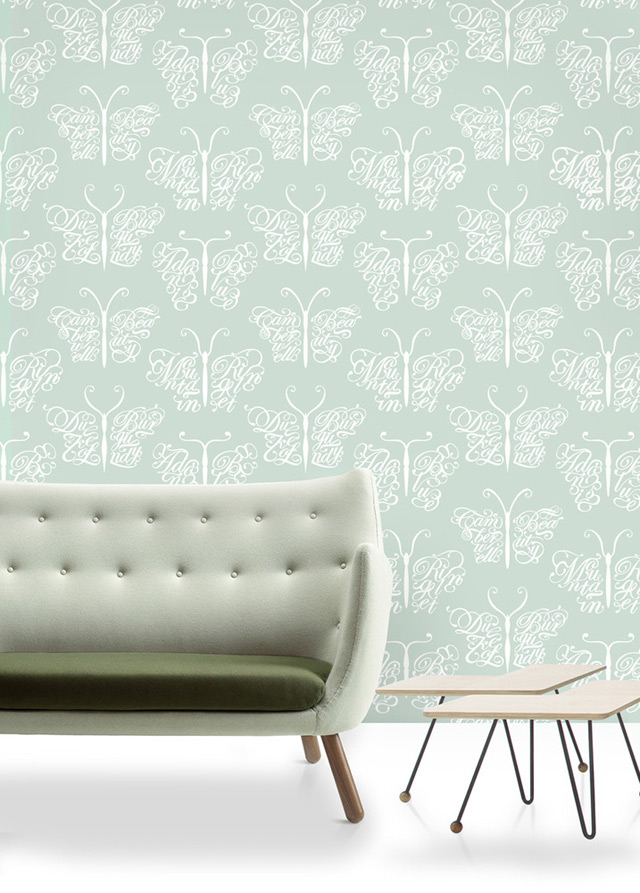 Camberwell Beauty Wallpaper (pale verdigris) – Mini Moderns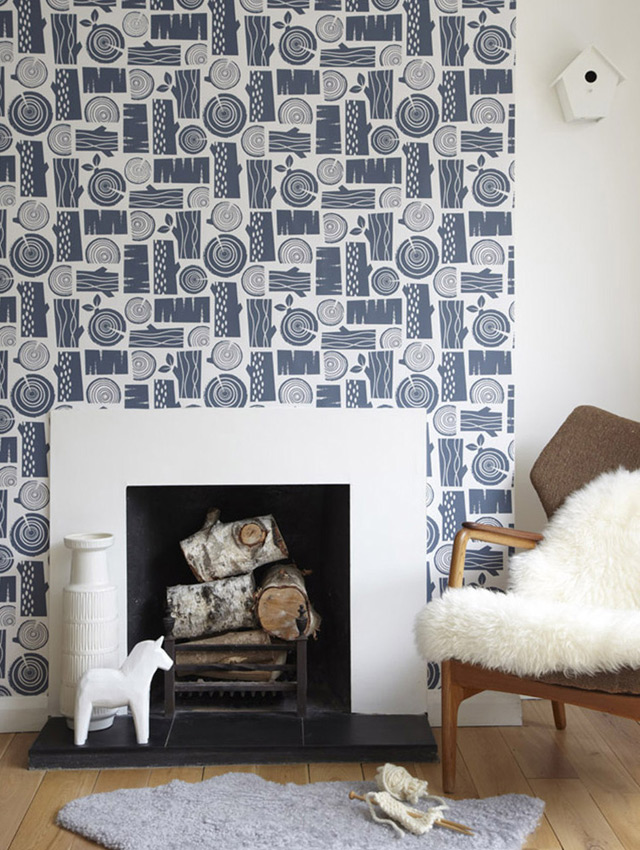 Logpile wallpaper in woodsmoke – roddy&ginger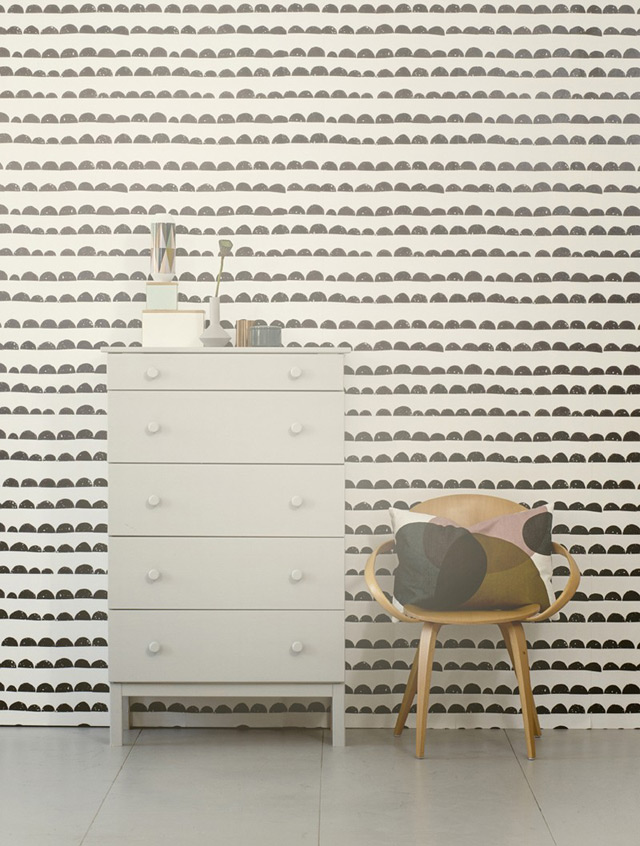 Halfmoon – Ferm Living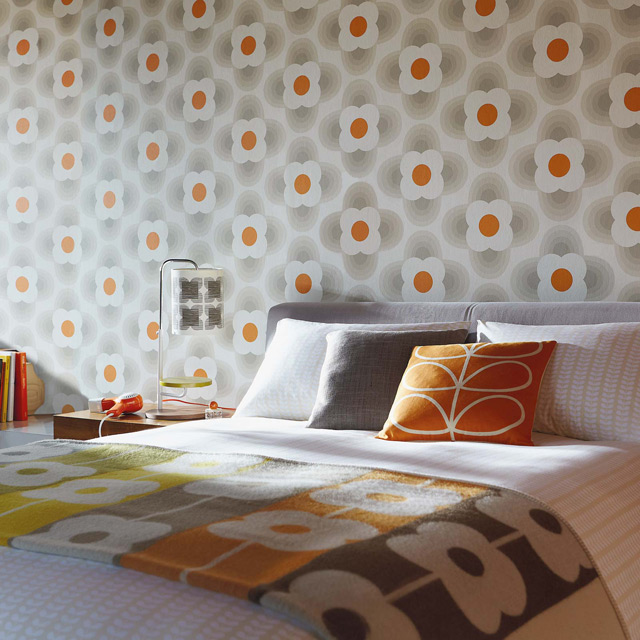 Striped Petal print – Orla Kiely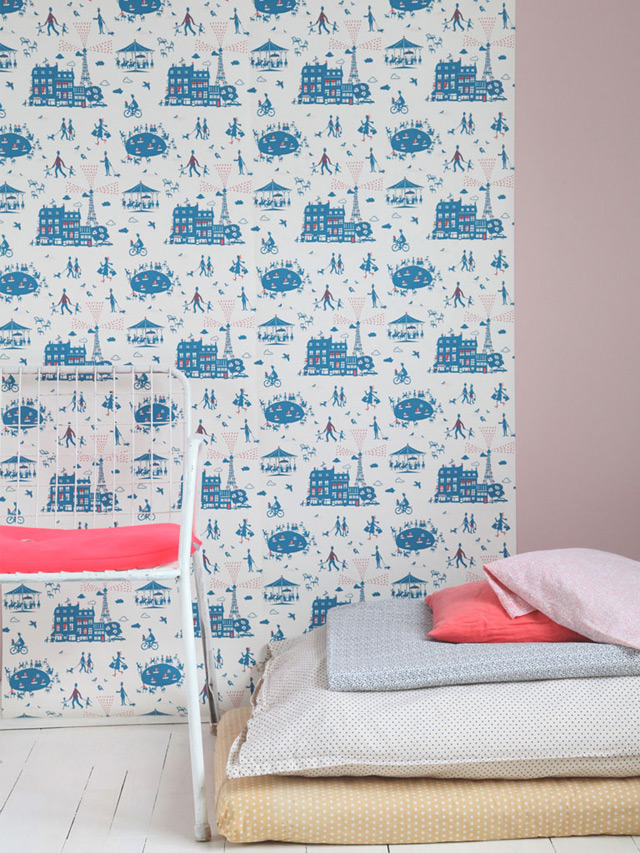 Un dimanche in Paris – Famille Summerbelle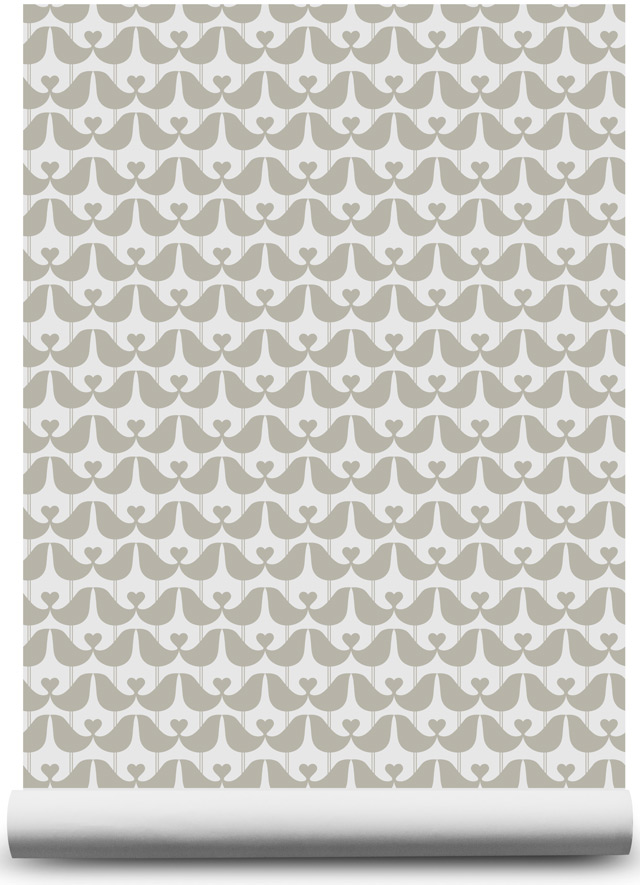 Lovebird (stone) – ISAK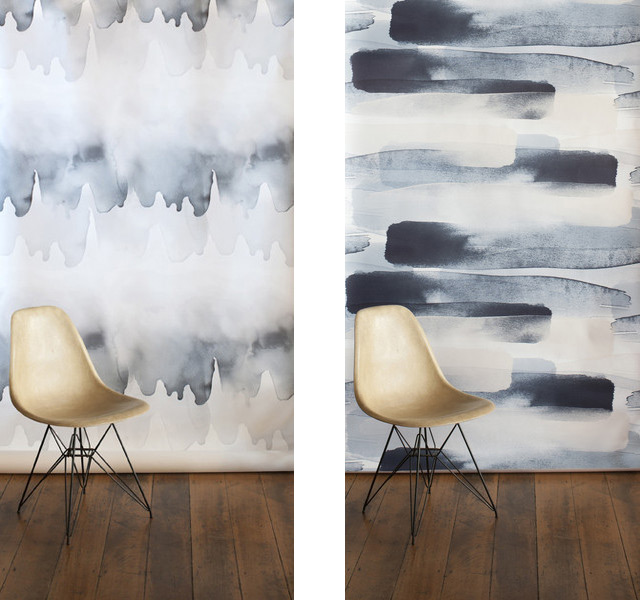 Tidal & River by Emma Hayes
In the past, wallpapering used to be quite a hassle with cut paths, paste and rub. Almost everything was covered (including yourself) and most people hated it. Fortunately, nowadays we have the non-woven variation, which is so easy to handle! I love to decorate a room with wallpaper, for me it's relaxing and fun because you get immediate results. I'm always looking for new brands or small/low key design studios . Do you love wallpaper just like me? What's your favourite? Let me know, I'd love to hear from you!
You can find more inspiration on my Pinterest board or take a look at the posts in the category 'Wallpaper'. Here I will regularly post some new awesome, fancy or just beautiful wallpapers.