Therese Sennerholt: new print collection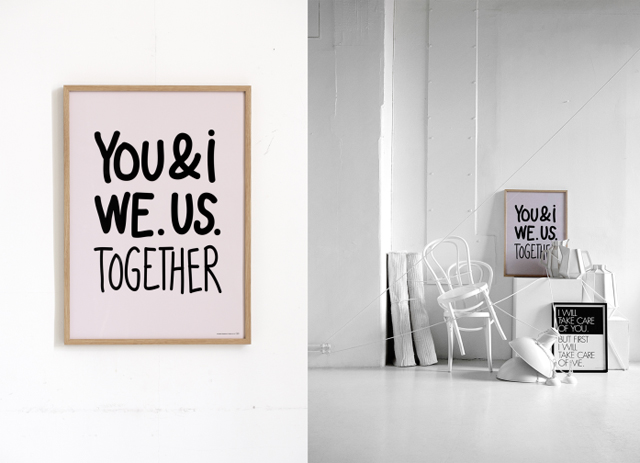 Something very beautiful caught my eyes last week. On Instagram I saw a picture of Therese Sennerholt's new print collection with some awesome posters and postcards. I've a little scoop for you, because the prints will be officially launched today. As of today, these new designs are available in her shop. So I just can't let you slip away without showing these new designs! It's a limited collection of 100 prints per motif. So don't hesitate too long. Nice to know is that the prints are all signed and numbered!
I can't stop saying how much I love her designs! I'm sorry about that (but not really) and I think you have to agree with me! The quotes are all lovely and full of wisdom. My big favorite is the poster with the text 'You and I. We. Us. Together.'. That will definitely get a place somewhere in the house. There is no way that this new collection of Therese is not going to be a huge hit.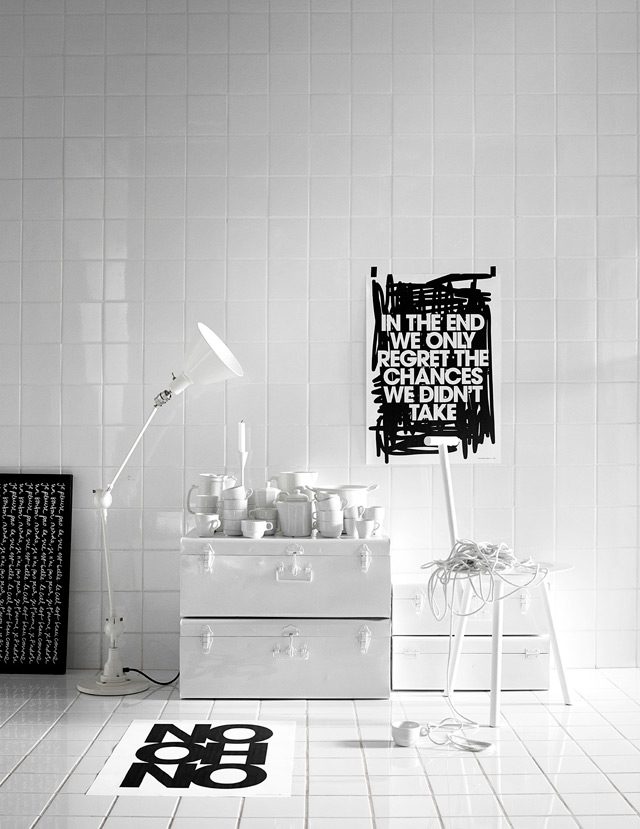 Print Regrets! I love the saying 'In the end we only regret the chances we didn't take'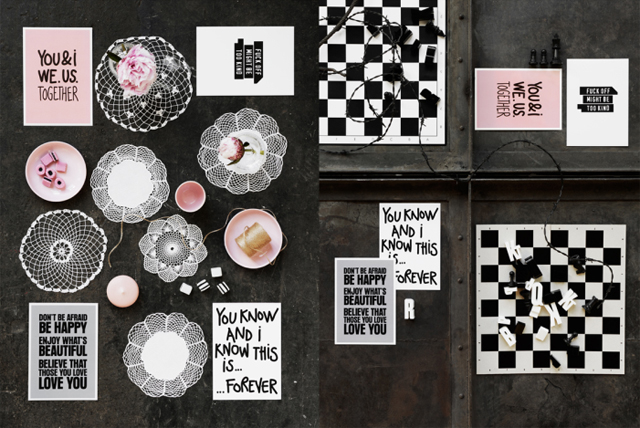 You and I! Set of four cards (A5) in a handmade cardboard box. Can be used as a postcard or a small artwork to frame!
About Therese Sennerholt
Swedish designer Therese Sennerholt lives in Stockholm, Sweden. As a child she bought magazines from her pocket money. After graduating she went to work in consultancy and as a hobby she started making her now so popular graphic prints. Hurray! I've been a fan of her work for a while and I'm not the only one. Her posters became very popular in a short time. It is the combination of typography and sayings that fascinates me. The texts are inspiring and funny. What's not to love about her graphic designs?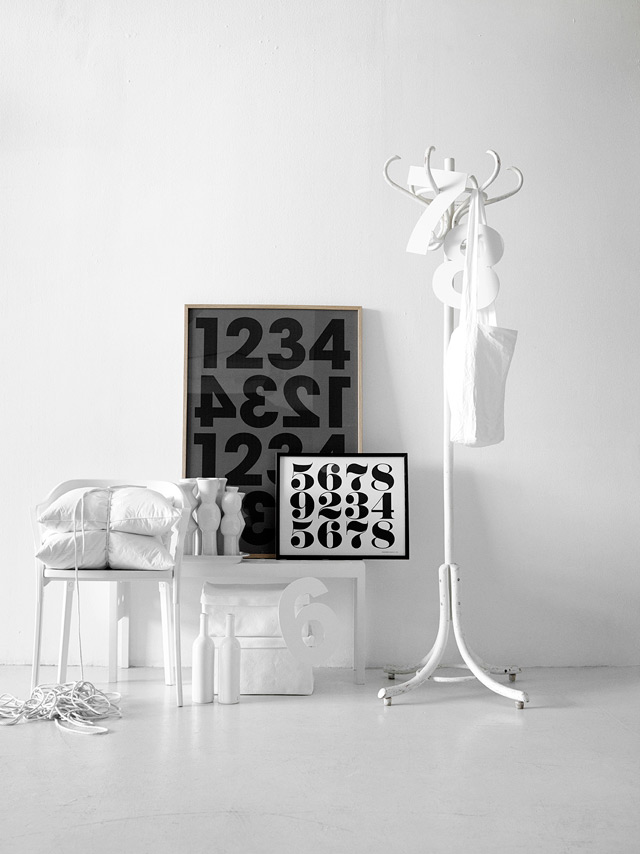 Prints '1234′ and '5678′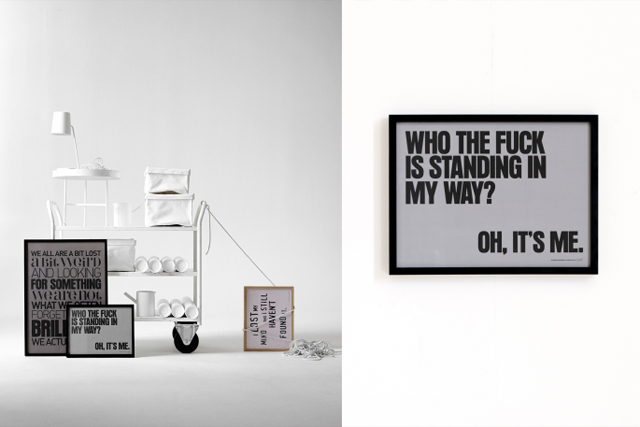 I love this poster 'Who the fuck is standing in my way? Oh it's me!'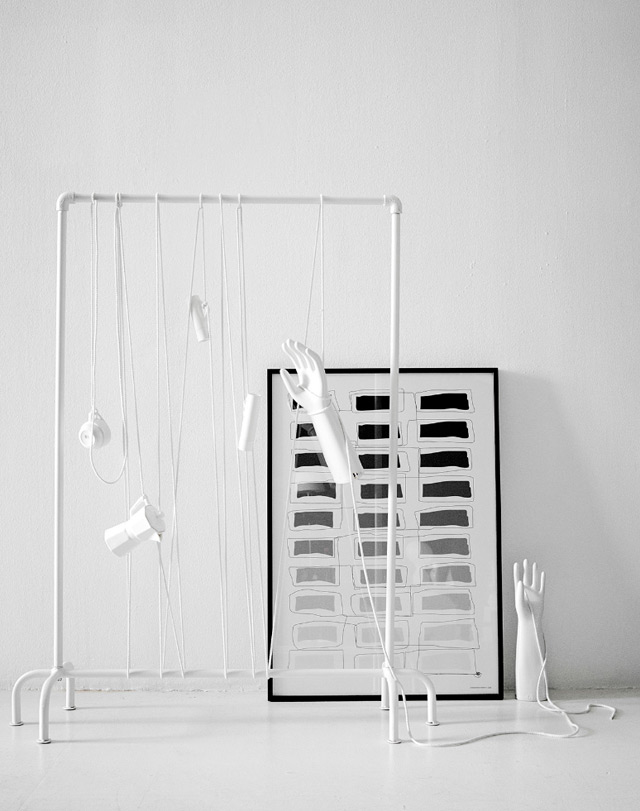 Print 'Shades of grey'
Note & Tote
Except posters (available in various sizes) and postcards, there are also notebooks and tote bags available in Therese's shop. Of course with equally inspiring quotes!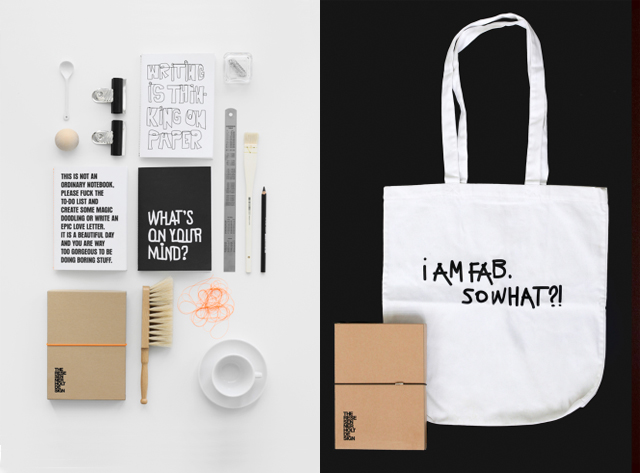 Notebook 'Writing is thinking on paper' & tote bag 'I am fab. So what?'
PS These pictures above are some pictures perfect. I think you must agree with that! The pictures are taken by photographer Mikkel Mortensen and styled by Lotta Agaton. A very talented interior stylist with a lovely shop in Stockholm.