Home decorating ideas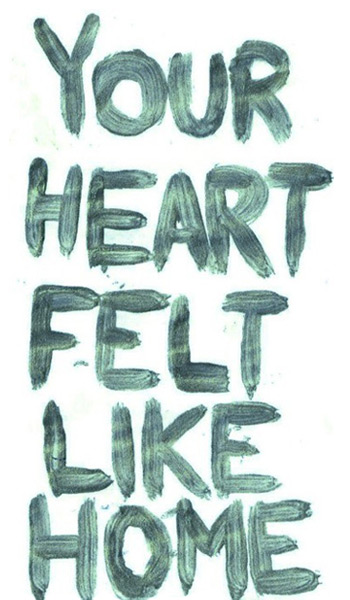 Redecorating your home from time to time, it is just so much fun! In my opinion you can never get enough home decorating ideas and you can find them anywhere: from interior books to Pinterest and various blogs, you'll stumble upon a lot of ideas.
So there's certainly no lack of resources, but I can imagine that it can be a bit overwhelming. You really can get lost. That's why I selected my favorite home decorating ideas from the overdose that you will find on the Internet. I hope you will be inspired!
Start right now!
Spring is the perfect time of year to start redecorating. Open your windows and doors to let fresh air inside. If you join the spring-cleaning ritual, why not go all the way and use one of the interior tips. It will definitely bring you in a cheerful mood!
Home decorating ideas
Below you will find some decorating ideas for your home. Think little colour adjustments and easy DIY ideas. It'll inspire anyone who wants to refresh their interior and delight those who just like looking at pretty pictures.
Happy browsing!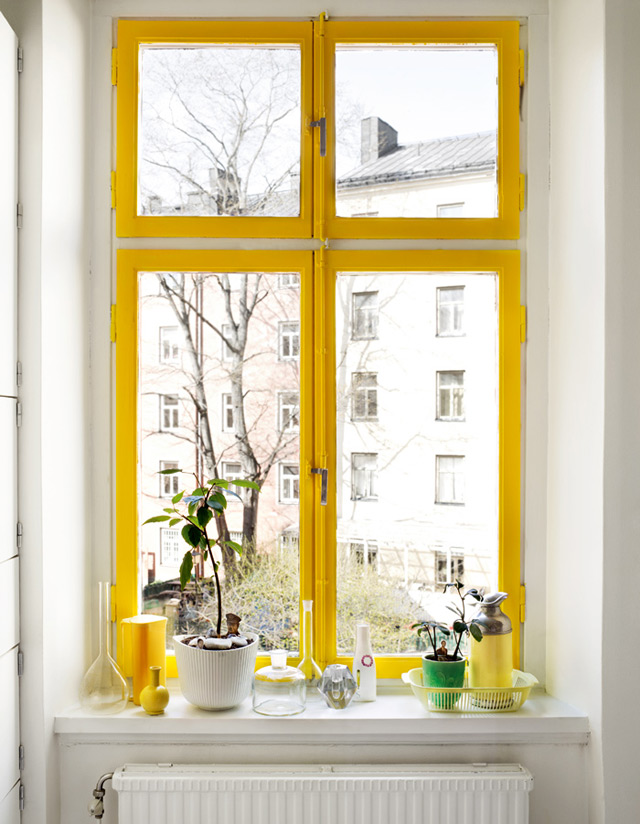 Idea: Paint your window frame in one striking colour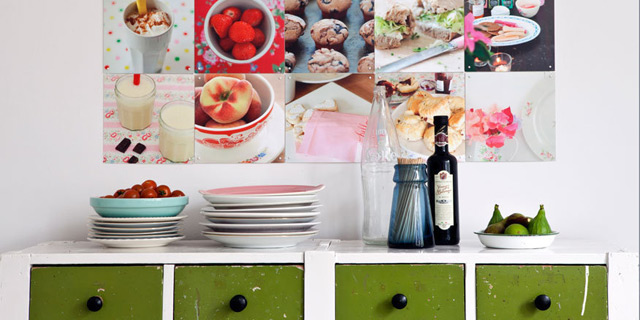 Idea: Wake up your wall with ixxi wall ornaments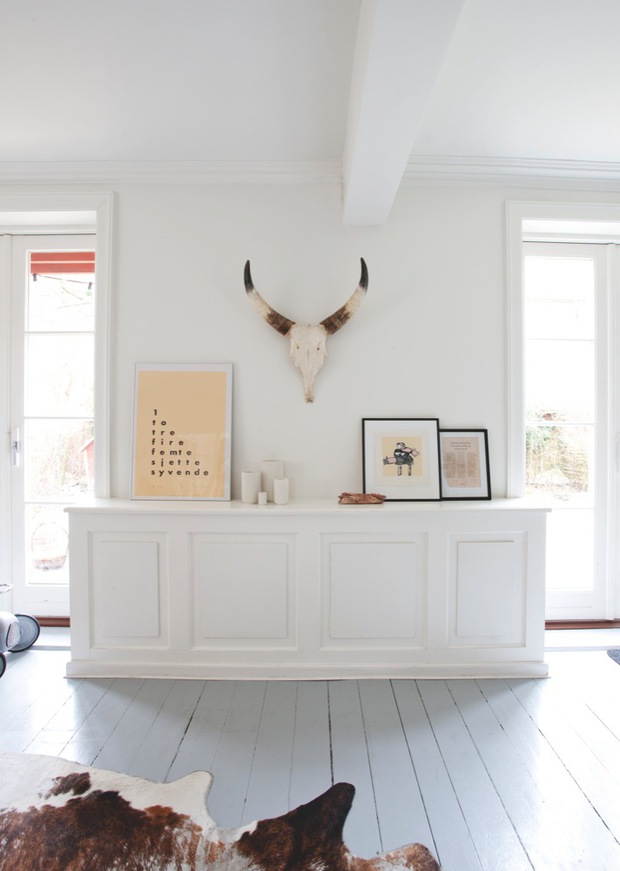 Idea: Use that partition wall!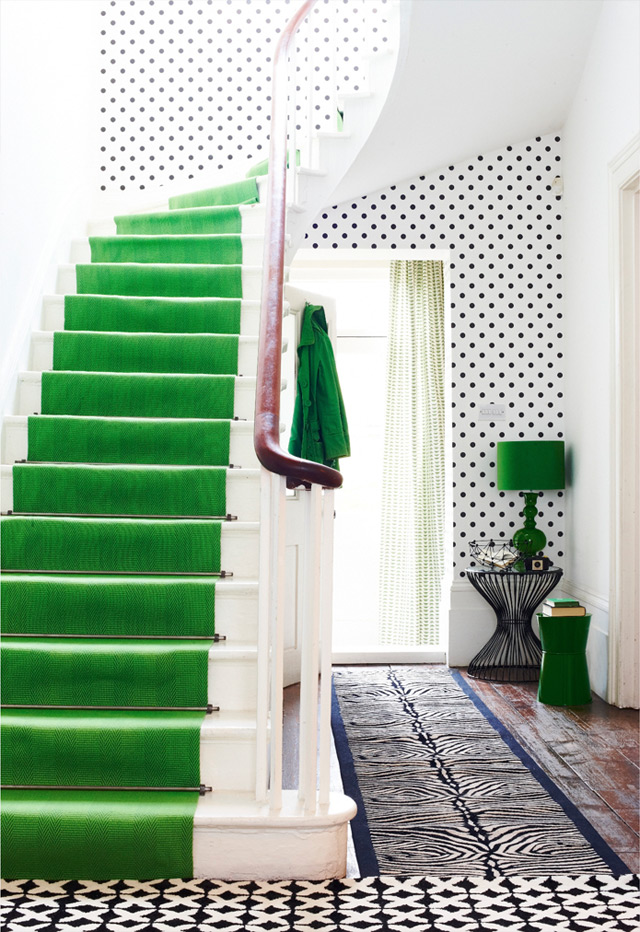 Idea: Look at those stairs; this is definitely one with the wow-effect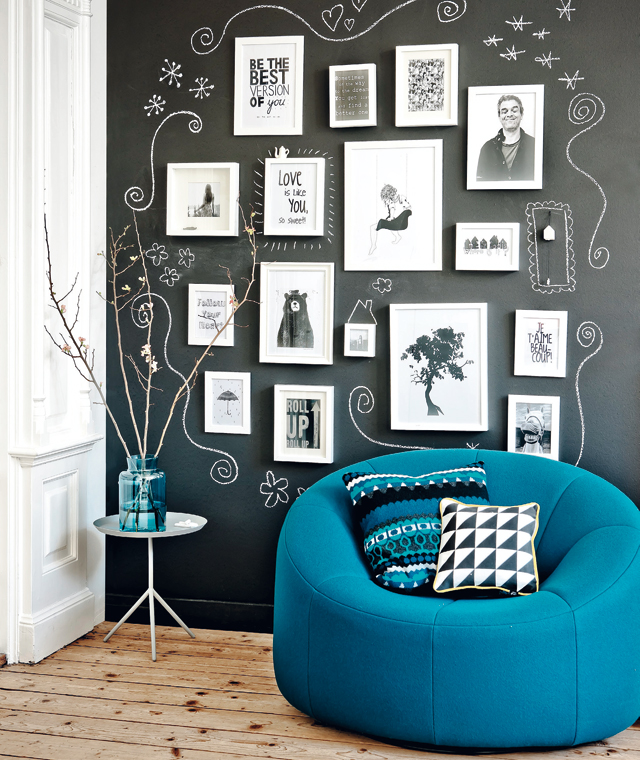 Idea: Get started with chalk paint. Very cool and convenient, create a space for all your lists in the kitchen and paint a wall for drawings in the kids' room.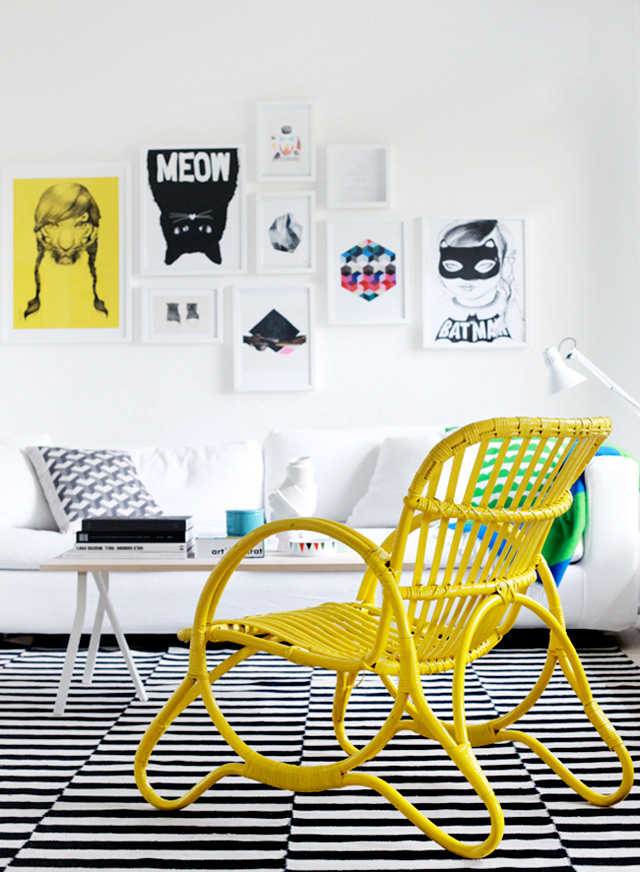 Idea: Make your room personal! Create a cosy atmosphere with a collection of your favourite pictures or illustrations.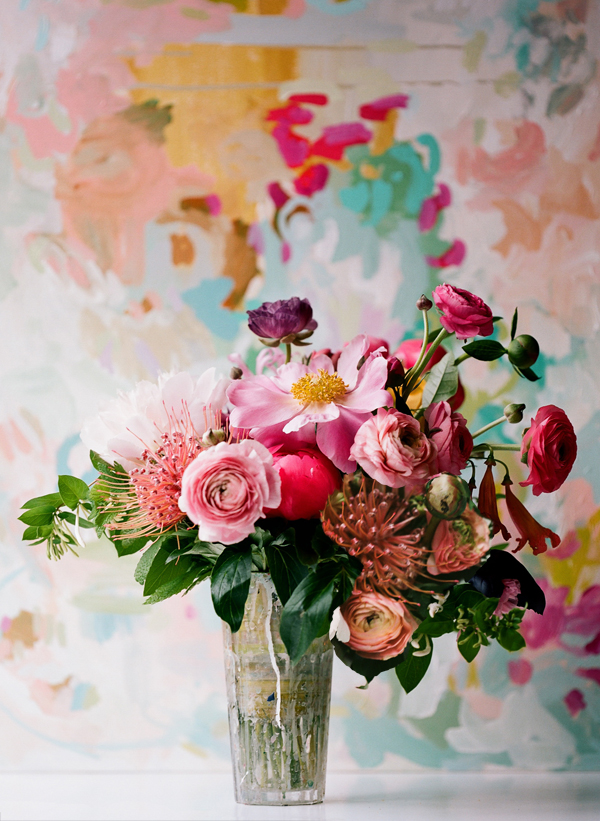 Idea: Very simple, but very effective: flowers! They make you feel at home. Nice flower arrangement with ranunculus and protea in pink & peach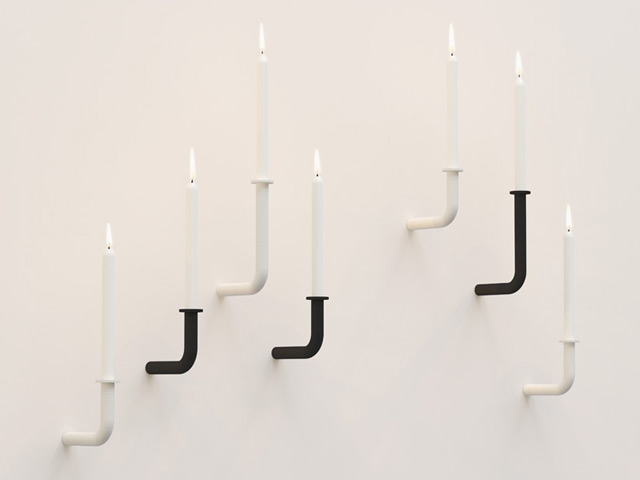 Idea: Wall of flame! How cool are these wall candleholders designed by Frederik Roijé?
Credits images: 1. Piccsy.com | 2. Elleinterior.se | 3. ixxidesign.com| 4. Jelanié | 5. Joanna Henderson via Pinterest | 6. 101 Woonideeen.nl | 7. weekdaycarnival.blogspot.nl| 8. Once Wed | 9. Frederik Roije