Giveaway – Valentines surprise package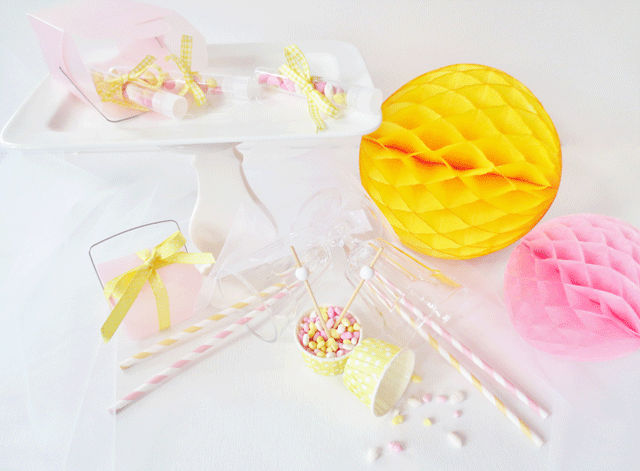 I'm very excited about the new giveaway by Elivents dessert tables. Who will you surprise on Valentines Day? With this gift you will definitely make a good impression.
Make a delicious breakfast in bed for your loved one, with freshly squeezed orange juice, mini muffins and a small gift in this Chinese box. You can also surprise your kids when they come home from school with a DIY-cupcake-afternoon or give your friends a sweet gift box. It's all possible with this package that you can win!
The package contents:
- 2 honeycomb balls
- Vintage straws
- Chinese box
- Surprise plastic tubes
- Baking cups
- Skewers
Want to surprise someone on Valentines day? On behalf of Elivents dessert tables I can give away a Valentines package. To make a chance to win:
1. Like the Facebookpage of Elivents and Things I love
2. Leave a comment on this post below and let us know who you would like to surprise with this package on Valentines Day
That's all! Of course don't hesitate to share this post on Facebook and/or Twitter!
Dessert tables
It's the latest fad in the United States, but still relatively unknown in the Netherlands: dessert tables. A festively decorated table full of delicacies. Elianne Alblas-Angenent is the owner of Elivents dessert tables. She knows how to create an amazing table for any occasion (from wedding to baby shower) and she will definitely stun your guests! With the package above, you can create a mini dessert table for your loved one.