Amusing app: room for thought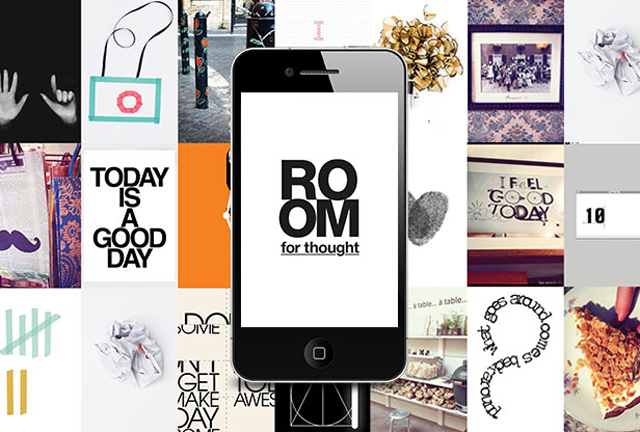 What a great new app by Studio Room! Make your own 'accidental' photo diary of 2013 with the Room for thought app. One picture, each day, at a random time, 365 days. Right on your iPhone!
Once a day, at a random moment you will receive a message, which shows an animation of 10 seconds after opening. The camera on your iPhone automatically switches on and you get 3 seconds to aim your camera and capture the moment (or don't aim for anything and just wait! Enjoy!). You can choose a filter and your photo will be automatically created and stored in the app. You can add a comment and share your photos on the app, Twitter and Facebook.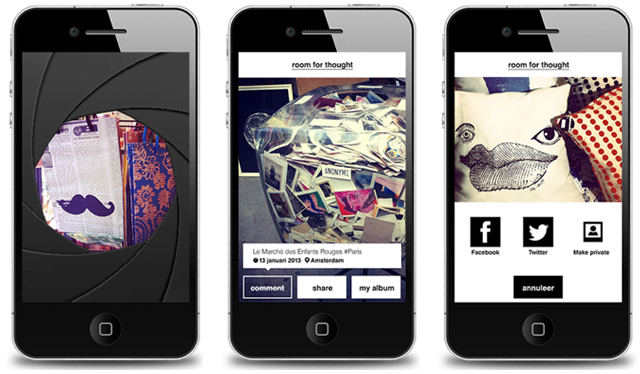 The app is designed by Studio Room (also known from Linda Magazine).
Download the app now in the App Store! And be sure that you didn't miss your first photo moment on the 1st of January 2013.