Giveaway: little love bird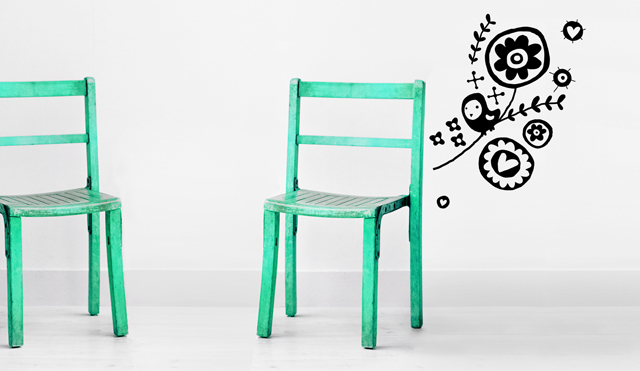 Have you ever seen Mouka's decoration stickers? In the world of stickers it's certainly a unique appearance. You will definitely fall in love with these cheerful and playful little animals. For you I arranged a giveaway with Mouka. You can win one wall sticker little love bird!
Mouka decoration stickers
Wall stickers are an easy and quick way to give your home more style. The range of stickers is huge; on the internet you will find an overload of variations, but what I like about Mouka stickers is that they're handmade and designed with pencil. Simone Golob is the creative mind behind Mouka decoration stickers. She has many years of experience as a freelance illustrator and designer. Simone: "Since I can walk, I have pencils and pens in my hand and I'm addicted to drawing." Simone doesn't run Mouka on her own, she is assisted by Chantal van Mierlo – better known as illustrator Skandaloe – and photographer Philip Driesen.
Love bird
Little love bird is a beautiful wall sticker of a love bird. The wall sticker comes in 1 large sticker sheet with foil application. Cut the elements and fill your wall as you want, or paste it in one go. Of course, you can also place the images on a cabinet or door.
Like and win!
What should you do for a chance to win wall sticker little love bird (€39,95) from Mouka? Like the Facebook page of Things I Love and answer the question here. Who knows, maybe this sticker will be on your wall soon.
PS note that the action runs until 31 December 2012. The winner will be contacted by email in the first week of January 2013.
Image by: www.mouka.nl