I love the dots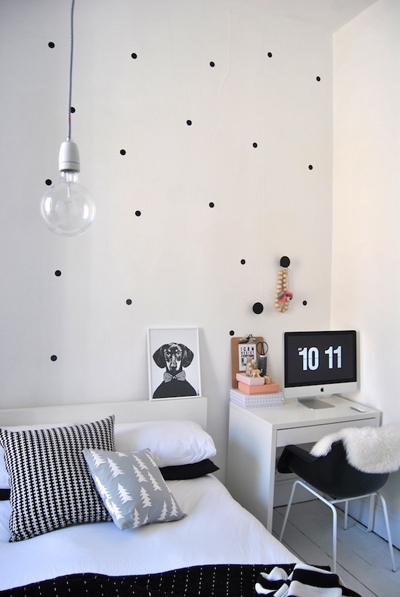 To start: I love the dots! I saw the interior of Deborah Moir for the first time on Emmas Designblogg. So pretty! My home has to be exactly like that…
DIY black dots
Her bedroom, living room and hall: I love it all! The wall with black dots in the bedroom is just crazy. And it's looks like wallpaper, but it's not. Deborah confided her secret to me: she puts the black dots on the wall with adhesive tape. So you can make your own pattern.
Deborah lives with her husband and two sons in a small apartment in Glasgow. And sorry, but I've to say it once more: I really love her home and personal style.
Retro clock screensaver
Did you know that the retro clock screensaver you see on the Mac is a free download via Fliqlo? It's easy to install, enjoy!
Follow Deborah
You can find more pictures of her on Instagram (apieceofcake82) or follow her guest posts on A Merry Mishap. Or follow Deborah on Pinterest.com/apieceofcake.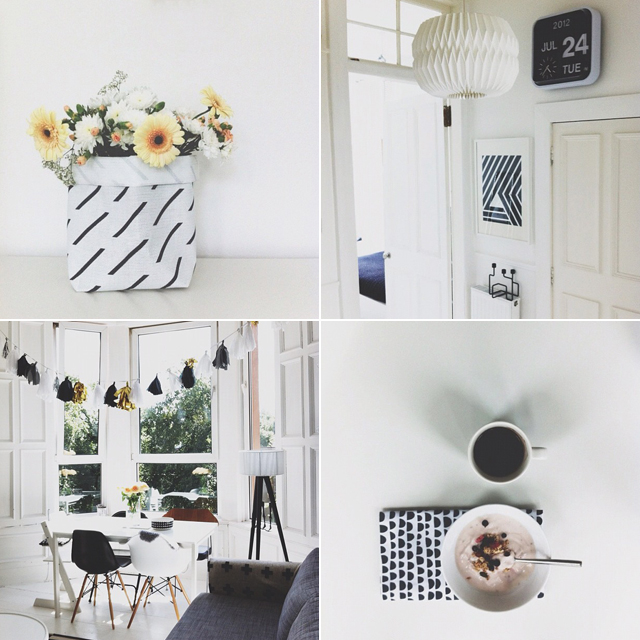 Here you see a few pictures Deborah post on Instagram
Image by: Deborah Moir