Today is a perfect day to…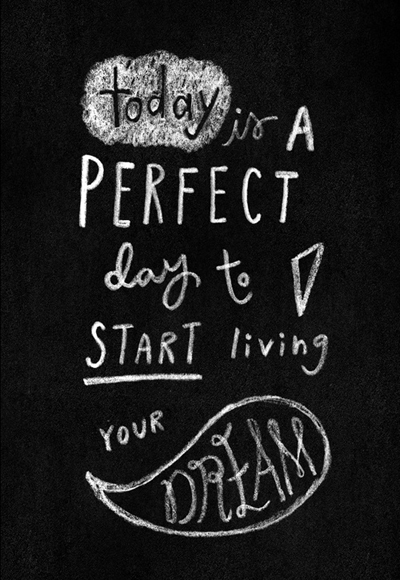 …start living my dream! I love those words and today I decided to realise my own dream. Sometimes you just need a sign to start following your dreams. For me these words couldn't be more true. I'm working on my blog Things I Love for over two years now, but the idea and the name of the blog existed even prior to that time. People around me always said 'Just do it', but I always found an excuse that I was too busy at work and I always prioritised other things. But now I ran out of excuses.
It happens every day: I see so many beautiful things and ideas that I can't share with anyone else. But from now on I can share it with you. My blog will bring inspiration for your home, ideas for original gifts and keep you up to date of creative fairs and events. It's about lovely things that will make you smile!
Today is the day! My blog www.things-i-love.nl is online. I'm very happy, but I'm also curious about your opinion. So if you have any questions or comments, please feel free to join or contact me by e-mail, Facebook or Twitter. I would love to hear from you (in Dutch or English).
Thanks for visiting and enjoy!
Image by: minna may